Check out our guide of the best places to stay in Chengdu, the capital of the Sichuan province and one of the most interesting cities in China
If you are planning to visit Chengdu and its surrounding areas you should check out this guide on where to stay in Chengdu province and one of the largest and most modern cities in western China.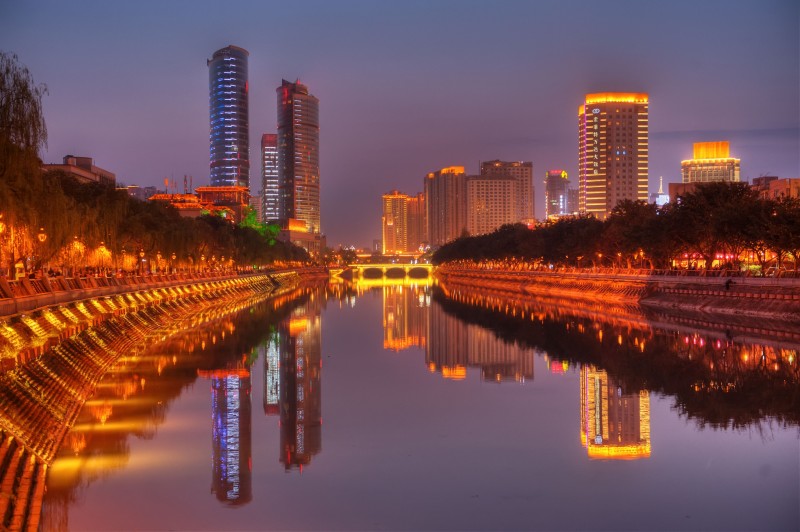 Tourism in Chengdu
Chengdu is the home of the Panda and a large majority of tourists arriving in Chengdu want to see the panda in its natural environment. Nearly all visitors to China will require a visa to enter the country and this should be applied for at the Chinese Embassy or Consulate in your home country before your visit.
You should apply at least one month before the intended date of your departure. One exception to this is if you are traveling through Chengdu and intend to stay up to 72 hours you can get a 72 hour visa-free transit (only if you have an onward flight ticket to another country). This option is available only for citizens of a number of countries.
Chengdu's Shuangliu International Airport is 16km or 10 miles from the city centre and has flights from 20 international locations. It is China's fifth busiest airport and the 30th busiest in the world. There are also plans for the construction of a second international airport in the city.
If you are flying to Chengdu you can find the cheapest flights on Jetradar.
Passengers arriving at the airport can take either the metro (line 10 and then line 3 to the city centre) or an airport shuttle bus into the city, both are very affordable options. Taxis are also readily available if you prefer to ride directly to your hotel. You should have the address of your hotel written in Chinese as taxi drivers in general will only speak Chinese.
Best Places to Stay in Chengdu
Chengdu has thousands of places to stay overnight from the cheapest to the highest priced 5 star hotels. One of the best areas to stay in Chengdu are the Tianfu Square. This area is good for shopping as well as being close to lots of restaurants. In Chengdu, and especially in this area, you can find from cheap street food to expensive meals.
The second area is on the north section of Renmin Road (North Renmin Road)close to the north Railway Station and two bus stations. This area offers a good selection of accommodation from budget hostels and hotels to more luxurious places to stay. Beds are available from around $10 a night. Luxury hotels can cost anything up to $200US per night.
Another great point of reference is th Chunxi Road. This pedestrian street is a great place for shopping in Chengdu, as well as for finding all types of eateries in the Sichuan capital.
Budget Accommodation in Chengdu – $
Chengdu Lazybones Hostel Templeside Poshpacker – a good hostel at a central location in Chengdu.
Reasonably Priced Accommodation in Chengdu – $$
Holiday Inn Express Gulou Chengdu – a reasonably priced option close to the Chunxi Pedestrian Street.
Lia! Chengdu Hotel – an excellent option to stay in Chengdu, 100 meters away from the Tianfu Square.
Luxurious Hotels in Chengdu – $$$
The Ritz-Carlton, Chengdu – a luxurious hotel in quite close to the Tianfu Square, in one of the best areas to stay in Chengdu.
Grand Hyatt Chengdu – a refined accommodation option in Chengdu, with easy access to the metro (Chunxi Road Station).
Cost of Travel in Chengdu
Travel on the metro in Chengdu costs from 2-5RMB per journey, the most expensive journey costing less than one dollar US. Buses cost 2 or 3 RMB although tourist buses may charge a little more. Taxis charge 8 or 10 RMB for the first 2km, after that the rate goes up for each additional km travelled.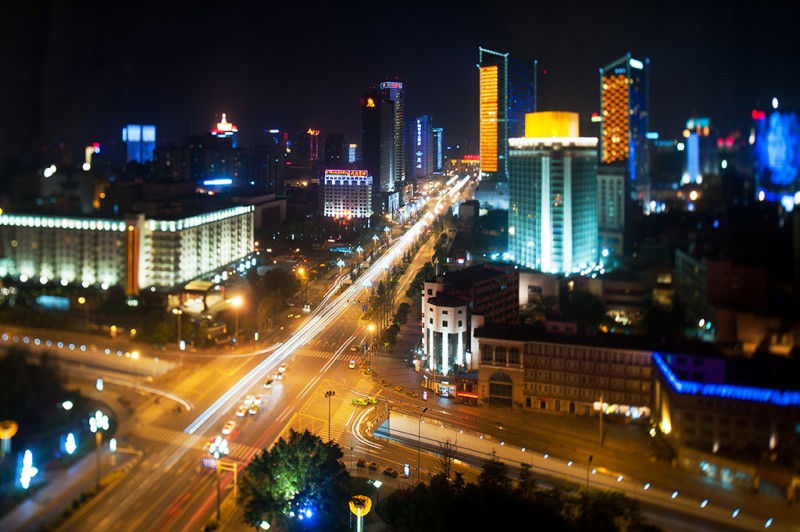 Chengdu currently has 6 metro lines in operation with another 5 under construction. There are plans to extend the metro system to 21 lines. Buses run to all areas of the city and are very affordable, the same fare paid for one stop or the full route of the bus. There are some sightseeing buses that operate to the main tourist attractions and may cost a little more. The bus is the cheaper option if you know the bus number you require; English is more readily available on the metro.
Food in Chengdu, as everywhere in China, is widely available and affordable. The Sichuan province is famous for its spicy food, but you can also find milder dishes if you prefer them.
You can buy tickets for attractions, get 4G internet, and hire transfers in China on Klook.com.
Panda Conservation
Chengdu is famous for the panda and there are four Panda Breeding Centers within reach of the city. The easiest to visit is the Chengdu Research Base for Breeding Giant Pandas; it is 6 miles or 10km from the city center and easily reached by metro line 3 to Panda Avenue and then a connecting bus direct to the Panda Center.
Uniformed staff, (they are dressed in yellow jackets) are on hand at the metro stop to assist tourists. As well as the giant panda, there are also red pandas at the center. Dujiangyan Panda Base is 60 km from the centre of Chengdu, Wolong National Nature Reserve 130km from the city and Ya'an Bifengxia Base of China Conservation and Research Center of the Giant Panda is 160 km away. All are ideal breeding and conservation centers and highly rated attractions to view the panda up close.
Other Attractions
Tianfu Square located in the center of the city on metro lines 1 and 2, it is the largest inner city square in the south west of China, and although it is called a square it is actually circular in shape. Every evening there is a display of water from the many water fountains around the edge of the square.
Tianfu Square is surrounded by modern shopping malls and other historic attractions. The Sichuan Science and Technology Museum is on its northern side, next to a giant statue of Chairman Mao. Heading westwards the next attraction is the Sichuan Art Gallery and then the Chengdu Museum.
The imperial Mosque is south of the square, it is the largest mosque in Sichuan province and dates from the 16th century. Jincheng Art Palace is to the east of the square and is home to some of the finest performances of traditional dancing and Sichuan Opera.
Wenshu Monastery can be reached on Metro line 1 and exiting at Wen Shu Yuan (Wenshu Monastery Station). The monastery dates from the Tang Dynasty of 618-907AD and is Chengdu's best preserved Buddhist monastery. It houses over 500 pieces of calligraphy and paintings from renowned Chinese artists dating from the Tang and Song Dynasties.
The Best Time to Visit Chengdu
The best time to visit the city is either in the spring from March to June or in the autumn (fall) from September to November. Both of these seasons offer cool pleasant temperatures. July and August are hot and rainy while the winter can be a little cold.
Other Resources for Traveling in China
If you are traveling to China check our guides on where to stay in Beijing and the best places to stay in Shenzhen. If you are starting your journey via Hong Kong, check our Hong Kong guide.