Where to stay in Kaohsiung? Check our guide to this amazing city in Southern Taiwan, including a cost of travel analysis and when to visit Kaohsiung.
If you come to Taiwan and want to explore a vibrant city with rich culture and hassle-free transportation, welcome to Kaohsiung – the second biggest city in Taiwan.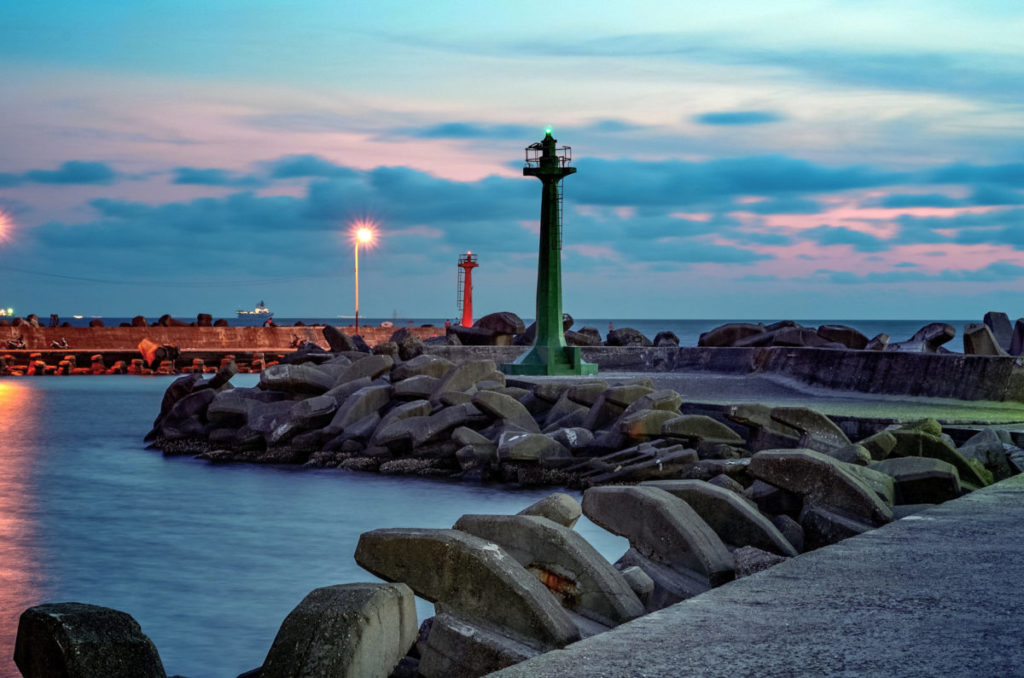 Travel in Kaohsiung: Overview
Kaohsiung is Taiwan's most crowded port city; in the past, it used to be ranked among the top largest ports in the world as Taiwan was one of the leaders to be the world's factory in 1960s. Kaohsiung has gone through significant changes in history reflecting through its names.
Originally, Kaohsiung was widely known to be occupied by aboriginal people called Austronesians. Until 1624, Kaohsiung was known as Zuo Ying under the Dutch colony, it then became known as Wan Nien Chow from 1664 after Chinese general Cheng Cheng-Kung from Ming dynasty expelled the the Dutch. From this period of time, the Chinese culture started to widespread in this area. Not until the late 1600s that it once again renamed Takao and received waves of immigrants from Mainland China.
Until Qing Dynasty directly empowered Taiwan in 1684, Kaohsiung then become Fengshan County, part of Taiwan City. In 1895, Taiwan was colonized by Japan and under Japanese development projects, this city was named Kaohsiung until today.
Kaohsiung is a well mixed between Taiwan's former and current capitals: Tainan and Taipei. It has a rich culture and religion as well as the comfortable weather of Tainan but also the convenient transportation system and modern infrastructure of Taipei. People would come to Kaohsiung to seek for the beaches and seafood, as well as for its friendly locals.
Getting to Kaohsiung
Getting to Kaohsiung is relatively easy if you are in Asia. The Kaohsiung International Airport offers direct flights to most important destinations in Asia, and is also a hub for low budget Asian airlines. The main operators to the Kaohsiung Airport are the two biggest domestic companies: EVA Air and China Airlines. The airport is also accessible by the city's MRT network.
If you are flying to Kaohsiung you can find the cheapest flights on Jetradar. For those looking to rent a car in Kaohsiung, check RentalCars.com.
If you are already in Taiwan, the easiest way to get to the city is the Taiwan High Speed Rail network. You can also rent a car to explore Taiwan, people drive on the right side of the road in Kaohsiung.
Finally, you can book transfers, tours in Kaohsiung, and even get a sim card for Taiwan on Klook.com
.
Best Places to Stay in Kaohsiung
Thanks to the complex public transportation system including MRT, buses, train, HSR in Kaohsiung, the city's sightseeing spots can be reached easily. Ideally, staying near a MRT station will give you full access to the city fairly quickly. Here are some of the best places to stay in Kaohsiung:
Formosa Boulevard MRT Station and Liuhe Night Market
This is the main transfer station in Kaohsiung. It was designed by Italian artist Narcissus Quagliata with the theme "Dome of Light" and was ranked the largest glass work in the world. This MRT station is just 1 minute away from Kaohsiung Train Station and staying near it is an extremely convenient choice.
Just a short walk from the station is the Liuhe Night Market, one of the most interesting attractions of Kaohsiung. For that reason, the area around the Formosa Boulevard station is among the best places to stay in Kaohsiung.
Kaohsiung Central Park
Another great location to stay in Kaohsiung is near the Central Park. It is also pretty close to the Formosa Boulevard MRT, and offers a great variety of shops and restaurants, as well as accommodation options.
Zuoying High Speed Railway Station
To stay a night close to the Zuoying HSR station is a perfect choice for business and passengers that just arrived for about to depart on the next morning. Bear in mind that the Kaohsiung Train Station is not the same served by the HSR, which is in Zuoying.
Budget Accommodation in Kaohsiung – $
Paper Plane Hostel – an excellent budget option close to the MRT Houyi Station.
Light Hostel Kaohsiung – a great option right next to the Formosa Boulevard MRT Station.
Reasonably Priced Accommodation in Kaohsiung – $$
Nest Hotel – located close to the Liuhe Night Market, this is an excellent option in one of the best places to stay in Kaohsiung.
M Hotel – a great hotel in a privileged location in the city, just a short distance to the Liuhe Night Market.
Luxurious Hotels in Kaohsiung – $$$
85 Sky Tower Hotel – a luxurious hotel in the iconic 85 Sky Tower.
Hotel Indigo Kaohsiung Central Park – an elegant hotel next to the Kaohsiung Central Park.
Cost of Travel in Kaohsiung
Kaohsiung has a relatively lower cost of living compared to Taipei. An average inexpensive meal per person would cost around 60-100 NTD (2-4 USD). This would be a right destination to experience what Taipei has with a bargain price. Night markets are also available in Kaohsiung with delicious seafood. Kaohsiung's seafood dishes are usually fresher, cheaper and have stronger flavor compared to Taipei's.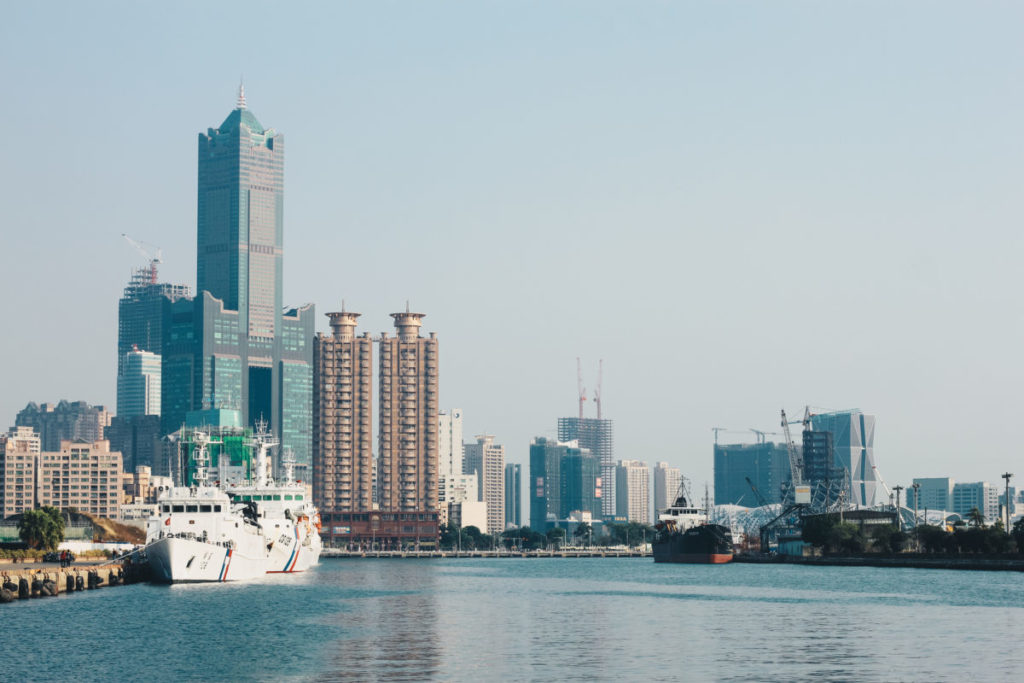 Kaohsiung has an MRT system and it is the easiest and fastest way to get around the city. Tickets can be bought from vending machines inside the station for single route. Depending on the distance, a single journey ride would be in the range NT$20 – $65 (0.8USD – 2.5USD). The one-day pass which may be purchased at each station's service counter is NT$150 (5 USD).
Southern Taiwan has a more relaxed feeling compared to Taichung and Taipei, with people being usually are friendly and having a less hectic routine. They are approachable for a greeting or a conversation and even in case you need help. Bear in mind however, that it will be not so frequent to find locals with a good commnd of English.
When to Visit Taiwan
Due to its geographically location, Taiwan features a marine tropical climate with humid summers and pleasant winters. From June to September, one can expect temperatures above 30 C during the day frequently, with high humidity.
The weather can be rather unpredictable during these months. While in Kaohsiung, act like a local: bring your umbrella with you to cope with sun or rain and remember to check the weather app before going out.
Winter in Taiwan starts in December and lasts until March. During this season, the temperature usually fluctuates around 15 to 25 degrees Celsius. In general, the winter in Kaohsiung is warmer than Taipei with few a breezes.The best time to be in the city is between October and December.
Spring time is also one of the best times to visit the city as temperature, rainfall, and visitors reduce in numbers. A good reminder is to avoid the period from July to September, which is the main typhoon season coming along with heavy rains.
Other Taiwan Resources
If you are traveling around Taiwan don't forget to check our other guides to the country. Check our guides to Taipei, Taichung and Tainan. You can also read more about traveling by train in Taiwan.