Where to stay in San Marino? Let's discover in this guide the best areas to stay in the country, a charming European microstate surrounded by Italy
Are you considering visiting this tiny European enclave? This post will guide you to the best places to stay in San Marino, featuring also tips on when to visit and travel budget to this unique enclave.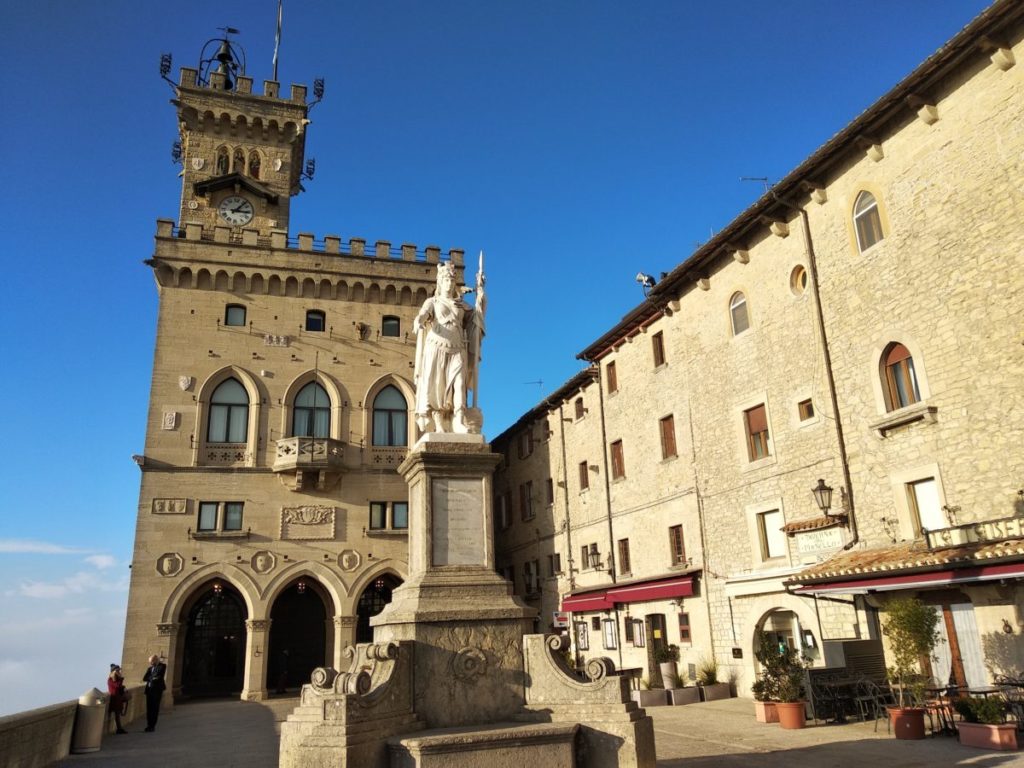 Tourism in San Marino: Overview
The Most Serene Republic of San Marino is one of the smallest countries in the world, and it is definitely worth visiting. This tiny microstate is one of the oldest in Europe, and managed to maintain its independence despite the wars over the centuries in the continent. It is famous for the Mount Titano, its beautiful historic city centre and its three towers.
In its more recent history, San Marino finds itself in a rather peculiar situation. The country used to be a tax haven, used mostly for Italian high net worth individuals. With further changes in banking and fiscal regulations, the country is no longer considered a tax haven. Currently, San Marino has tourism as one of its main sources of income.
The closest city to the enclave of San Marino is Rimini, on the Italian Adriatic coast. Getting to the country will generally involve going to Rimini first, as the small country does not have airports or railways. Rimini does have an airport, which caters mostly charter flights during the summer. Further north from the area is Bologna, which offers a better flight availability.
Considering this, getting to San Marino for most people will either involve driving or getting there by bus.
If you are flying to Italy, compare and book tickets using Jetradar. For those considering traveling by train, the best option is using Trainline.
Best Places to Stay in San Marino
Choosing the best place to stay in San Marino is somewhat easy, considering the country's size. It will also play an important role whether you are driving with your own vehicle or vising the country by bus.
Another important thing to consider is that the country is rather hilly, in its old town and other areas considered. Walking in the country, specially in the old town can be quite a hike.
Old Town (Historic Center)
The old town is a UNESCO world heritage site and is the best place to stay in San Marino for a number of reasons. Firstly, it gathers most of the country's attractions, including the towers, the public palace (Palazzo Pubblico), and many of the countries best restaurants.
The bus from Rimini makes its final stop at the old town, so it will be very convenient to get to your hotel even if you come by bus. For those driving, the old town can also be great option, as you can park your car and explore the picturesque streets of the old town.
Another option is to choose Borgo Maggiore and other towns for your stay in San Marino. I recommend this option mostly if you have your own car and if you come to the country for shopping. San Marino is also an important shopping destination and has lower taxes than Italy.
You can also get to the old town using the San Marino Cable Car (Funivia di San Marino) if you don't want to drive upwards.
Hotels in San Marino Historic Center – €
Hotel Rosa – an excellent hotel in a prestigious location in the historic center.
Hotel Titano – another great hotel to stay in the most central area of San Marino.
Hotels in Other Areas in San Marino – €€
Hostaria da Lino – an excellent option with easy access to the San Marino cable car, which is just a quick ride to the historic centre.
Agriturismo Le Bosche – a great place to stay in the country and enjoy its beautiful countryside.
Cost of Travel in San Marino
Despite being one of the few exclusive European microstates, San Marino is definitely not as expensive as Liechtenstein or Monaco. The country has in fact a relatively similar cost of living as mid sized Italian cities like Bologna, Florence or Rimini. The currency in the country is the euro.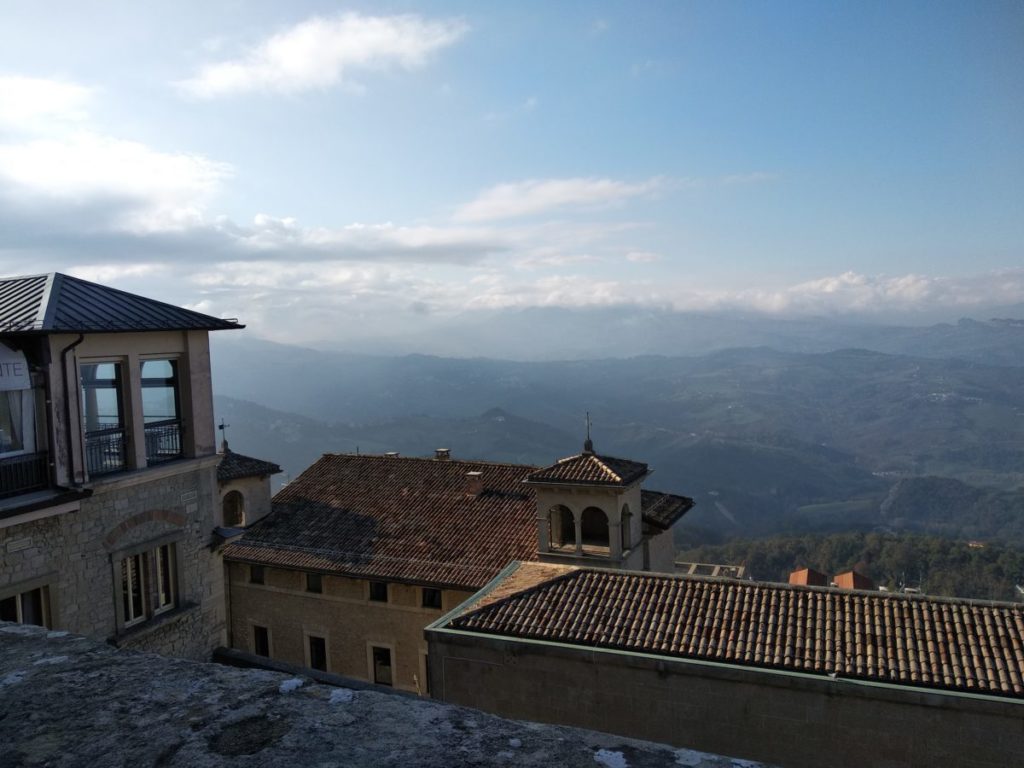 Accommodation and eating out in the country have moderate prices, comparable to most Western European cities. You can expect to have a good dinner for 2 people for anything between 17 to 35 euros. A good pizza will cost you from 7 to 10 euros in most cases.
Traveling to the country is also quite affordable. The bus from Rimini costs just 5 euros per person (one way).
Best Time to Visit
The tiny nation has a rather good climate year round, but it is subject to a high tourism seasonality. Even if the country does not have a coast, it is highly influenced by the city of Rimini. Being an iconic Italian summer destination, Rimini has a heavy inflow of tourists during the summer months. Many of these, opt for a short visit to the enclave during their stay on the Adriatic shores.
If you want to avoid crowds, Spring and early Autumn are definitely a great time to visit this European enclave. Hotels tend to offer pretty affordable prices and the city is pretty balanced. The months from November to February have the least amount of visitors to the country. If you don't mind a rather chilly weather, December is a great time to visit the enclave and its quaint Christmas market.
Other Resources for Traveling in San Marino and Italy
If you are traveling to San Marino and Italy you might want to check some of our other guides to these countries. Check where to stay in Bologna and the best places to stay in Florence. You can also check the average and minimum salary in San Marino, as well as how to find a job in the San Marino.
For those visiting San Marino soon, leave your thoughts and questions in the comment box below.