Where is to stay in Genoa? In this article, we will learn more about the best neighborhoods to stay in the biggest Italian port city, Genoa
Are you traveling in Northern Italy and considering visiting Genoa? Check below our guide to the best areas to stay in Genoa, a beautiful city and a great transit point to many other Italian tourist destinations.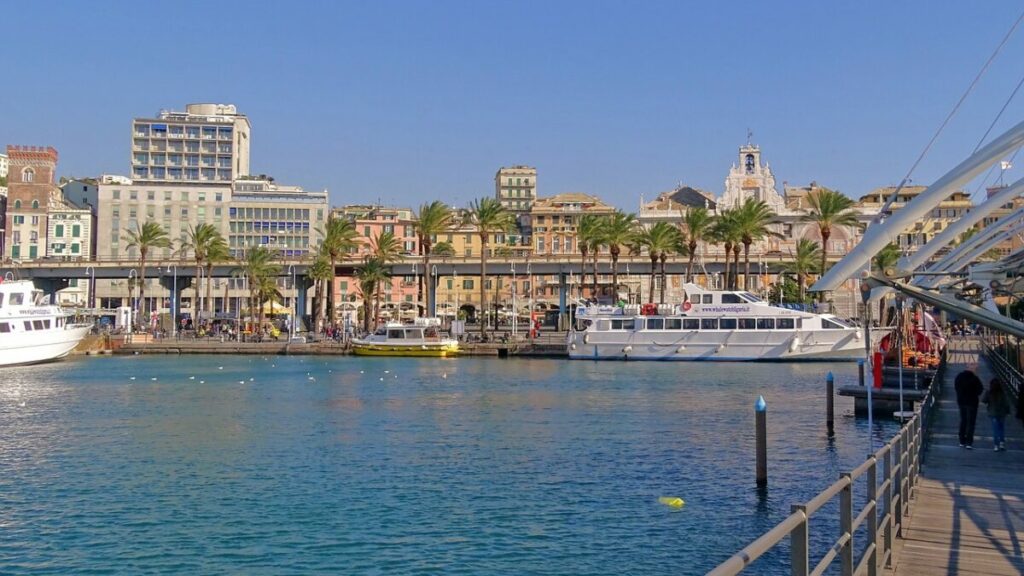 Genoa is the biggest port in Italy and the capital of the Liguria region in the northwest of the country. Long ago, the city was a maritime power, ruling much of the Mediterranean in the 12th and 13th centuries. Nowadays, it's seen as the gateway to the Italian Riviera, with many people travelling on to Cinque Terre and Portofino from here. It is lesser-known among tourists than other Italian cities – however, there's a lot to love about Genoa including fine architecture, narrow winding alleyways, and great food.
In this article, we'll be looking at the best neighbourhoods to stay in Genoa.
Travel in Genoa: Overview
Genoa is the birthplace of Christopher Columbus, and the picturesque port city's maritime history is on display throughout the city. Aside from its maritime history, there's plenty to explore. The 16th century street Via Garibaldi is full of palazzos and museums and was declared a UNESCO World Heritage Site in 2006. For something a little more modern, consider visiting the Bigo Elevator – an unusual, modern construction that takes you above the city to give you a fantastic view.
Of course, it wouldn't be an Italian city without a central square and cathedral. Piazza de Ferrari, centred around a recently restored fountain, is the most popular square in the city. You'll find restaurants, bars, and souvenir shops here, as well as the Palazzo Ducale. From there, it's just a short walk to the cathedral of San Lorenzo, which dates back to early medieval times.
Genoa is known for one thing above all else when it comes to food – pesto. Find a small, characterful trattoria in the narrow lanes and enjoy a dish of pasta with pesto sauce. Perhaps with a side of Ligurian focaccia, seasoned with olive oil and salt.
Best areas to stay in Genoa
Genoa is a port city, and although not as elegant as Venice or Florence, still has its charms. The city stretches out narrowly along the coast and is made up of a number of districts. Some reach right down to the waterfront, whereas other are balanced precariously on the surrounding hills. The city can be steep in parts, but there are municipal lifts to help you get around.
Boccadasse, the older fisherman's neighbourhood, is on the outskirts of the city and a popular place for tourists to visit. The colourful houses are set around a bay and there's a beach too. However, we'll be focusing on two neighbourhoods closer to the centre – Porto Antico and the Old Town. Other suitable neighbourhoods for tourists include Castelletto, Carignano, and Quinta del Mare.
Old Town (Centro Storico)
Staying in the Old Town is like stepping into the past, and the best place to stay if you want to experience the rich Genovese culture and history. Genoa surprisingly boasts one of the largest historical centres in Europe. It's home to palaces, churches, and a number of medieval walls and forts.
The Old Town is made up of two districts – Molo and Maddalena. Molo is the medieval district, whereas Maddalena is baroque. You won't find anywhere better if you want to be close to the majority of the tourist attractions, and able to reach them on foot.
Narrow streets and alleyways find their way to wide open piazzas, a perfect place to enjoy a coffee or a tasty Italian meal. There are a number of accommodation options in the Centro Storico, including hotels, hostels, and private rentals.
Porto Antico
Downhill from the Centro Storico, the Porto Antico, or Old Port district, is another excellent option for your stay in Genoa. In the not so distant past, it was in a state of disrepair, but thanks to considerable investment since Genoa was Italy's capital of culture in 2004, it has become one of the city's top attractions.
The Old Port is one of the city's liveliest districts, home to bars, restaurants, and some of the most vibrant nightlife in Liguria. That's not all – for culture vultures there's a museum dedicated to the ocean, and wildlife lovers will enjoy the city's aquarium. There are 6 marinas too, and a range of accommodation options throughout the district.
Budget Accommodation in Frankfurt – €
Abbey Hostel – a budget option to stay relatively close to the Piazza Principe Train Station.
Reasonably Priced Accommodation in Frankfurt – €€
Best Western Porto Antico – a great value for the money hotel in Porto Antico, one of the best places to stay in Genoa.
Hotel Doria – an excellent hotel in the center of Genoa.
Luxurious Hotels in Frankfurt – €€€
Meliá Genova – a high-end hotel in one of the best areas to stay in Genoa.
Grand Hotel Savoia – a luxurious hotel close to the Piazza Principe Train Station and the Port of Genoa.
Cost of travelling in Genoa
The average daily price for travelling in Genoa is around €120 per person per day. This includes accommodation, food, local transport, and entertainment. If you're hoping for something more affordable, it's possible to enjoy the city for less as there are budget accommodation options such as hostels in the city.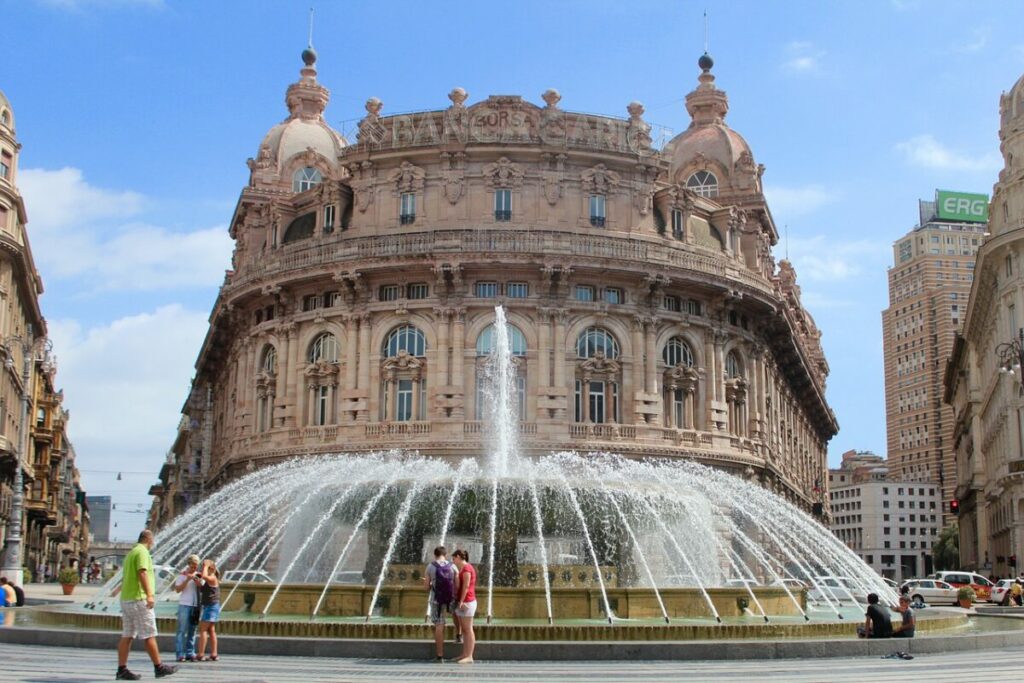 Onward travel to other Italian locations is fairly inexpensive by bus or train, and the city has an international airport.
Best Time to Visit Genoa
The Mediterranean coast is one of the best areas in Europe when it comes to climate. For that reason, Genoa benefits from milder winters than in most of Europe. At the same time, the location helps Genoa to have less extremely hot days than other cities farther from the sea.
Overall, Genoa is a pleasant choice to visit year round. While the winter is definitely not an option if you want to go for a swim, temperatures are usually acceptable for sightseeing.
Other Resources for Traveling in Italy
If you are traveling to Genoa you might want to check some of our other guides to the region. Check where to stay in Milan and the best places to stay in Monaco. You can also check the average and minimum salary in Rome, as well as where to stay in Nice.
For those visiting Genoa soon, leave your thoughts and questions in the comment box below.