The best cities to visit in Poland: Check the most amazing destinations of this Central European country
Are you considering to visit Central Europe? This guide to the best cities to visit in Poland will bring insights to the famous destinations of Krakow, Warsaw, Gdansk and many cities beyond that.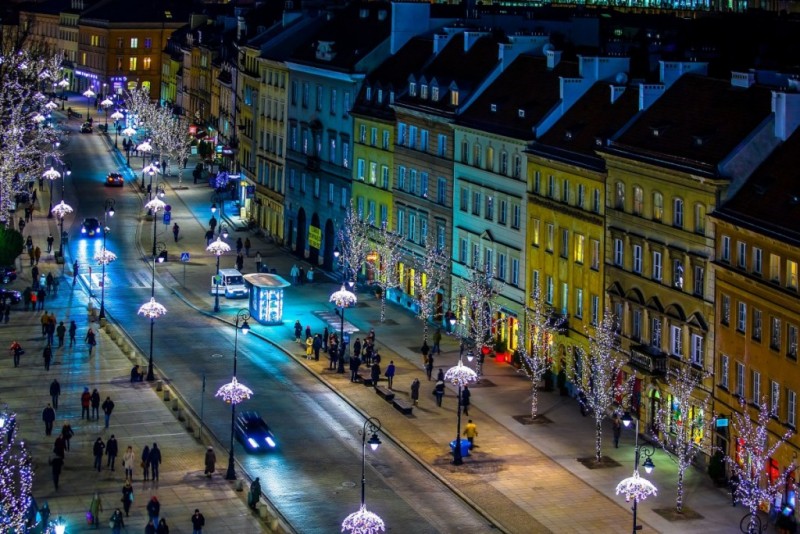 Poland has a central location in the European continent and its full of culture and attractions. However, many visitors to the old continent end up skipping a visit to Poland. In this guide of the best cities in Poland you will understand why you should definitely visit this Central European countries and enjoy its culture to the fullest.
The first advantage of Poland is its location and travel infrastructure. The country enjoys a prime location in the center of Europe, and has great connections to most of its neighbors. You can fly into Poland easily, as many low cost carriers operate in the country. There are also direct flights from Warsaw to North America and Asia.
Why You Should Visit Poland
Poland is a big country, and relatively diverse in terms of relief, culture and history. The Second World War destroyed many of its important cities, but Poles have successful rebuild them. Warsaw and Poznan are great examples of this.
The nature has blessed Poland with a beautiful mountainous landscape in the south of the country, while the north has its Baltic Sea coast as its signature mark.
Apart from Warsaw and Krakow, the country also has other unique, lesser-known cities worth a visit. Lublin, Zakopane and Wroclaw are just some of the hidden gems one should visit while in Poland.
Finally, cost of travel in Poland remains relatively inexpensive. That is true especially if you coming from Western European countries like Germany or Austria. It will be a great break on your expenses if you are doing an Euro tour.
Best Cities to Visit in Poland
Below we have a comprehensive list of the best cities to visit in Poland. That includes not only the best places to visit in the country, but also the cost of travel and when to visit each one of these amazing locations.
Krakow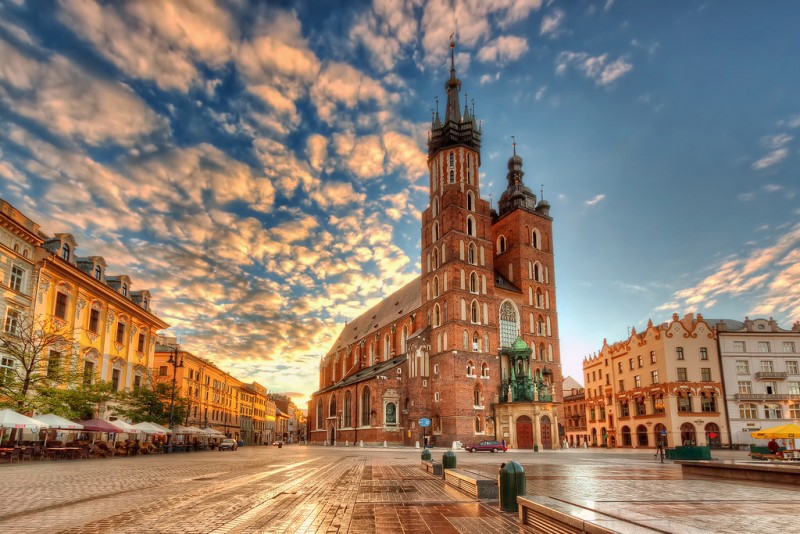 Krakow is perhaps the most attractive city in Poland for tourists. It has one of the most beautiful old towns of all Europe, which includes its splendid Main Square (Rynek Główny). The Krakow Castle (Wawel) is also worth visiting, as well as its surroundings. The Wawel Dragon Sculpture is also an interesting site next to castle.
Apart from its architectural magnificence, Krakow also hosts an important number of events and concerts year round. The city has a number of restaurants and an exciting nightlife. The Jewish Quarter (Kazimierz) is especially interesting for these kind of activities, and it is situated at a walking distance from Krakow's old town.
The surroundings of Krakow also include incredible places like the Wieliczka Salt Mine and the Auschwitz concentration camp.
Krakow has a strong tourism infrastructure, and is at the top of our rank for the best cities to visit in Poland.
Cost of Travel in Krakow: As the city is one of the most visited in Poland, it is also one of the priciest. However, considering Poland remains relatively affordable, your daily budget last much longer than in Western European cities.
Click here to read about the best places to stay in Krakow
Warsaw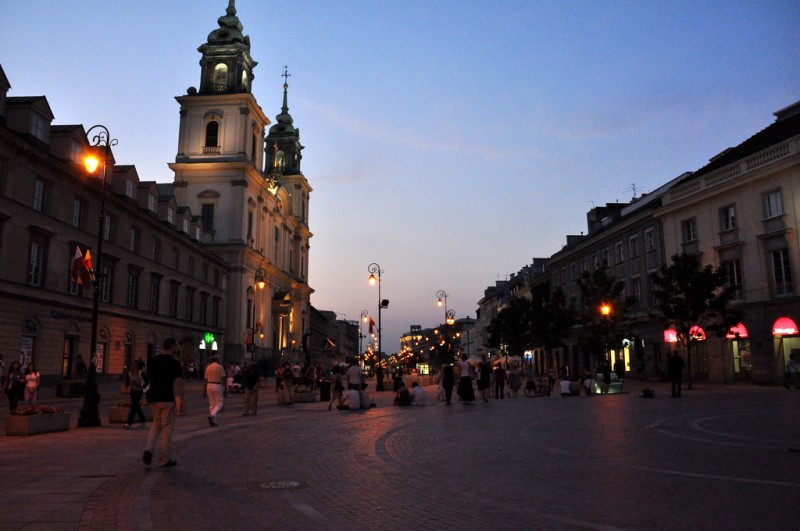 Warsaw is the capital of Poland, its biggest city and also its financial center. It is often underrated as its old town is not as impressive as Krakow, but it's definitely worth a visit. The capital is located in a very central location in Poland, and has easy access by train, bus and plane to all corners of the country. Warsaw is also ideal for visitors focusing on restaurants, nightlife, parks and history.
Even if the capital's old town is not as famous as the one in Krakow, its picturesque and beautiful. It was badly damaged during the Second World War, but its reconstruction is impressive. The Łazienki Park is one of the biggest urban parks in Europe and is a great place to visit, especially from spring to autumn. It is also the location of the Łazienki Palace and it's beautiful baroque architecture
Cost of Travel in Warsaw: The country's capital attracts business visitors year-round, therefore it is one of the most expensive Polish cities. However, the city has a number of affordable districts and restaurants which make of Warsaw a place for all budgets.
Check our guide on where to stay in Warsaw, and the cost of living in Warsaw.
Wroclaw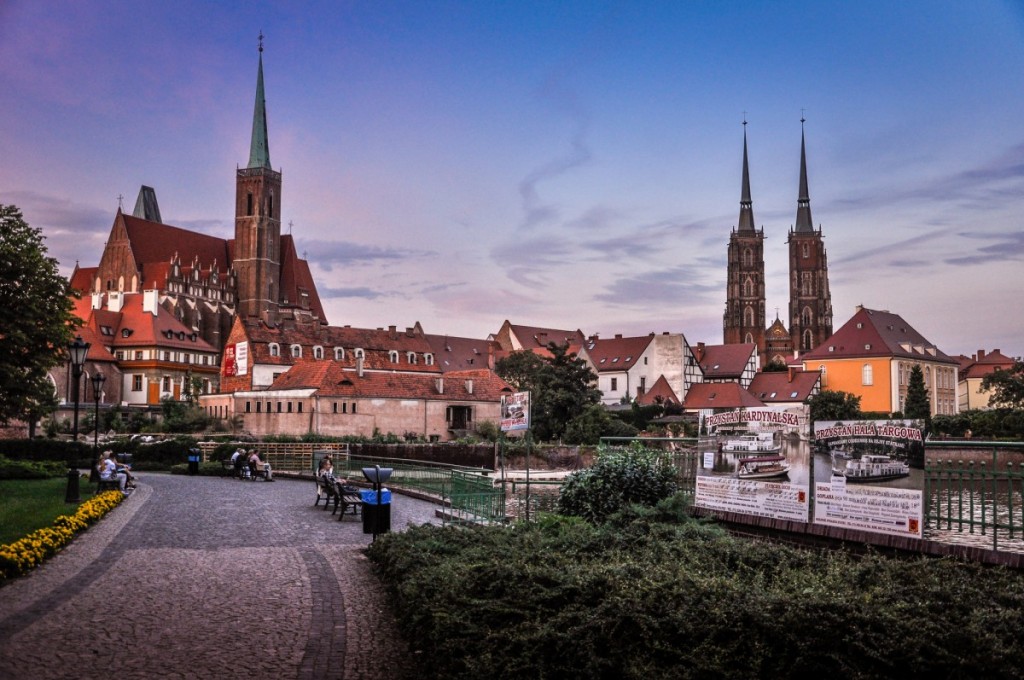 Wroclaw is one of the most beautiful cities in Poland, but it attracts much less visitors than Krakow or Warsaw. It is however one of the best cities to visit in Poland. It has a beautiful old town, and is considerably more affordable than Krakow.
Wroclaw is possibly the best hidden gem in Poland. It is an affordable city with great attractions, yet the number of tourists is relatively low. The medieval market square in Wroclaw has an architectural beauty comparable to those of Krakow or Prague. The area around the old town boasts an exciting nightlife at low prices. If you like going out to pubs and clubs, Wroclaw is at the top of the list among the best cities to visit in Poland.
The city is easily accessible by train and air. Many low cost carriers fly to the city's airport and you can check train connections on this link.
Cost of Travel in Wroclaw: The city is a great option for a city break at affordable prices. While restaurants have comparable prices to those of Warsaw, nightlife activities are cheaper. A budget of 70 € a day will provide great accommodation and food in the city.
Click here to check accommodation options in Wroclaw on Booking.com
Zakopane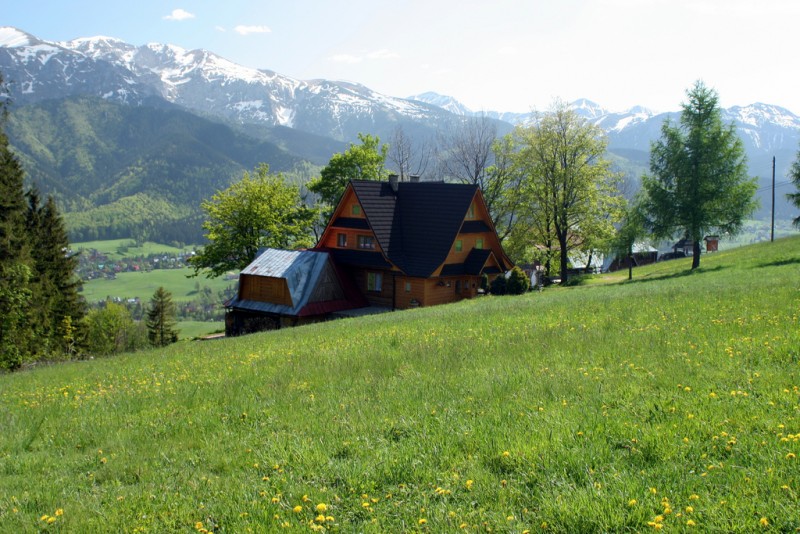 Zakopane is a charming city and the most famous ski resort town in Poland. Zakopane and the High Tatras region receive a huge number of (mostly domestic) tourists interested in nature and winter sports.
If you like mountains and nature, Zakopane is the place for you. The town itself is small yet picturesque and with a great tourism infrastructure, including a accommodation and eateries for all budgets. The main attraction around Zakopane is the Morskie Oko, which is a beautiful lake just a hike away from Zakopane.
Getting to Zakopane usually involves passing by Krakow, unless you are driving. The town is accessible by bus and train, and it has no aiport.
Cost of Travel in Zakopane: The cost of visiting the city will highly depend on the time of your visit. During winter months and summer holidays, the city is crowded and relatively expensive. However, if you visit Zakopane during some months in spring or autumn, it can be incredibly cheap and peaceful.
Despite its small size (it is actually town), Zakopane definitely deserves a place among the best cities to visit in Poland.
Click here to check accommodation options in Zakopane on Booking.com
Torun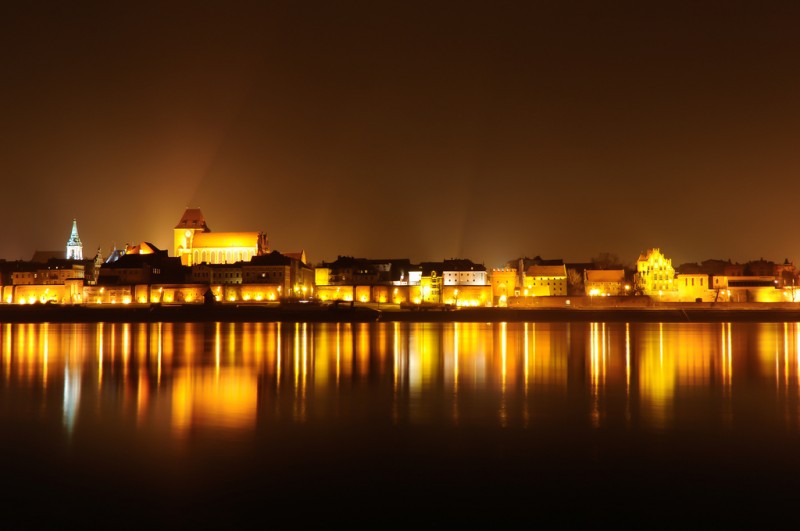 Just like Wroclaw, Toruń has a beautiful medieval center and is yet to be discover by mainstream tourist hordes. It is the capital of the Kuyavian-Pomeranian Voivodeship and one of the oldest cities of Poland.
If you like history, architecture and pleasant walks, Torun is definitely worth visiting. Torun's Old Quarter is in the UNESCO World Heritage and is compact and has a relaxing atmosphere. Its old town is also one of the most beautiful in Europe built in Gothic architecture, with a massive and stylish town hall.
Cost of Travel in Torun: Prices vary greatly in Torun, depending on the time of your visit. However, it remains much more affordable than cities like Krakow or Warsaw, and most of its visitors are domestic. A budget of 60 € a day will guarantee a comfortable and pleasant visit to Torun's attractions and restaurants.
Torun is not so easily accessible, but you can reach it by train, bus or car. Alternatively you can fly to Bydgoszcz and travel to Torun. Despite that, it certainly deserves a place among the best cities to visit in Poland.
Click here to check accommodation options in Torun on Booking.com
Gdansk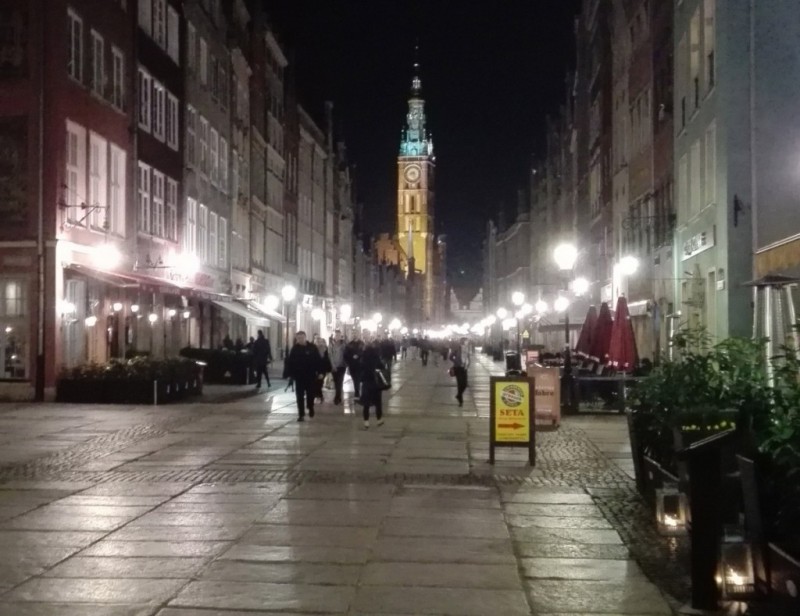 Gdansk is the biggest city in the north of the country and also the economic center of Poland's Baltic Sea coast. It has beautiful historical buildings in styles such as Renaissance-Baroque (Gdansk Town Hall) and Dutch Mannerism (Artus Court).
The city's location has always been strategic for trade routes since it was part of the Hanseatic league. The Teutonic culture and history influences heavily the city's architecture, and the city attracts today many visitors from Germany and Nordic countries.
Due to its location, Gdansk receives a huge influx of tourists during summer months. The city's nightlife is extremely attractive from June to late August, with a wide choice of bars and clubs to choose from.
Cost of Travel in Gdansk: Accommodation is relatively affordable in Gdansk, but food and nightlife can be expensive. Restaurants in the old town are more expensive than in Warsaw, as there are fewer budget eateries in this area.
Gdynia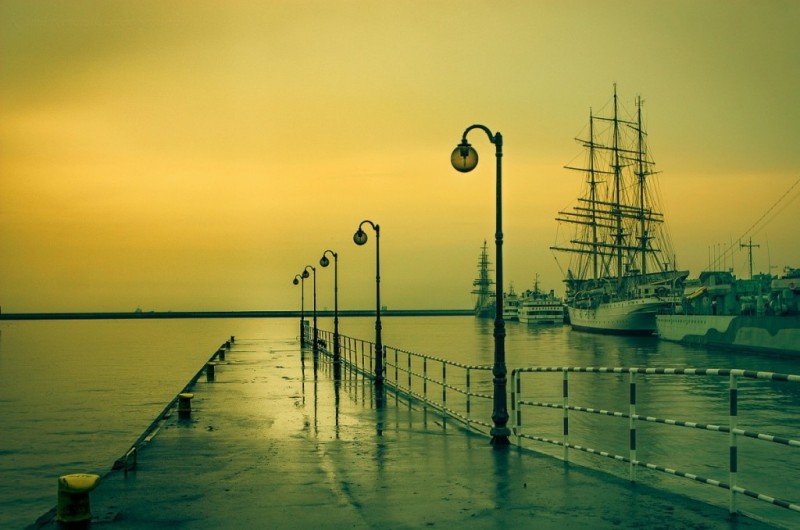 Gdynia is right next to Gdansk and part of the Trojmiasto metropolitan area.
Even if Gdynia is in the same urban agglomeration as Gdansk, it is quite different from its bigger neighbor. Gdynia is a relatively new city, and lack the historical architecture that Gdansk offers. However Gdynia can be a great alternative to Gdansk, and you might visit both cities as well.
Gdynia has a much more relaxed atmosphere tan Gdansk. It is also more affordable than Sopot, a coastal city in the Tricity, which is extremely busy in summer months. Its promenade (Bulwar Nadmorski) is a great place for an afternoon stroll.
Cost of Travel in Gdynia: Gdynia is probably the most affordable city in the Trojmasto metropolitan area. It has much less offers in terms of accommodation, restaurants and nightlife.
Lublin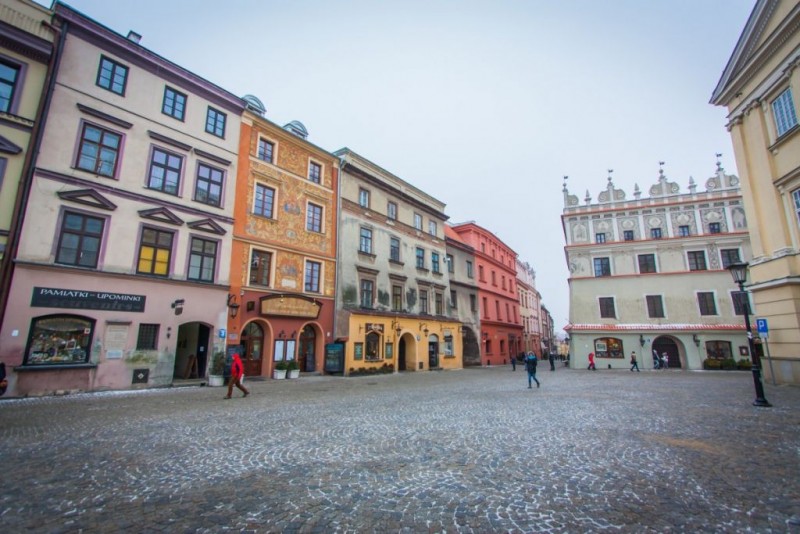 Lublin is possibly the most beautiful city in Eastern Poland. It has a picturesque compact Old Town and a strong Jewish influence.
The city of Lublin is definitely not the most obvious choice among the best cities to visit in Poland. Lublin old town is an excellent option to experience real Poland, as it still receives a lower influx of tourists, especially foreigners. The city can be an excellent option if you are coming from Warsaw to Lviv, a great city worth visiting in Western Ukraine.
Finally, Lublin is a student city, so it's a great choice if you are looking for an affordable nightlife tour.
Cost of Travel in Lublin: Eastern Poland is generally more affordable than other regions in the country. Prices in Lublin are lower than in most Polish big cities, however they are rising in the past few years. Lublin is slowly becoming more mainstream and receives more visitors each year.
Other Cities in Poland
The country still have many other interesting places that should be among the best cities to visit in Poland. Some of them are Poznan, Lodz, Cieszyn, Zamosc and Szczecin. Since Poland didn't adopt the Euro currency, the country remains overall cheap. The cost of transportation and food are among the lowest in the European Union. Poland is also pretty safe and locals are mostly friendly with foreign visitors.