The best places to stay in Milan are the focus of this article, explaining in detail why you should visit this amazing Italian city
The best places to stay in Milan are an excellent choice if you want to enjoy the Italian cuisine, the architecture and the fashion boutiques in this prestigious Italian city.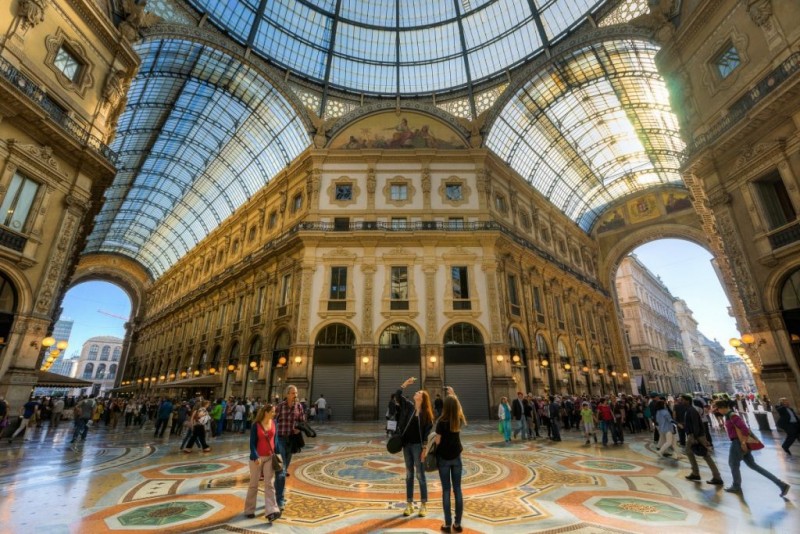 The city of Milan, situated in the northwest of Italy, is the capital of Lombardy, being also most populous metropolitan area in Italy. It is mostly known as the financial and fashion capital of Italy and attracts a huge number of tourists every year.
Due to its geographical location and its history, Milan doesn't have the stereotyped Italian flair. Those are easier to find in the centre or south of Italy. Milan has a more Western European cosmopolitan feel, which is easily noticed on its districts and citizens.
Tourism in Milan: Overview
Recently Milan drew international attention for hosting the Universal Exposition in 2015 The number of tourists increased considerably, as such event has a high exposure internationally.
Milan is full of attractions and meets the needs of different types of tourists. Must see destination for art and culture lovers are: the Duomo (Milan's famous Gothic cathedral), the Pinacoteca of Brera and the San Lorenzo Columns. The Sforzesco Castle and the Santa Maria delle Grazie (UNESCO Heritage) bewitch tourists, and the latter hosts the renowned Leonadro da Vinci's fresco Last Supper.
Fashion and shopping addicts prefer the Galleria Vittorio Emanuele II and the Quadrilatero della Moda known as the "Fashion Square". The Via Montenapoleone area also attracts a good number of tourists willing to shop around for fashion items. The most famous Italian fashion brands like Prada and Armani have stores around these areas.
For Italian standards, Milan is one of the most accessible public transport network. There are three different airports: Linate, Malpensa and Orio ak Serio. There are also three important train stations: Centrale Station, Porta Garibaldi Station and Cadorna Station. The city provides a vaste network of buses, metro lines and trams.
How to Choose the Best Place to Stay in Milan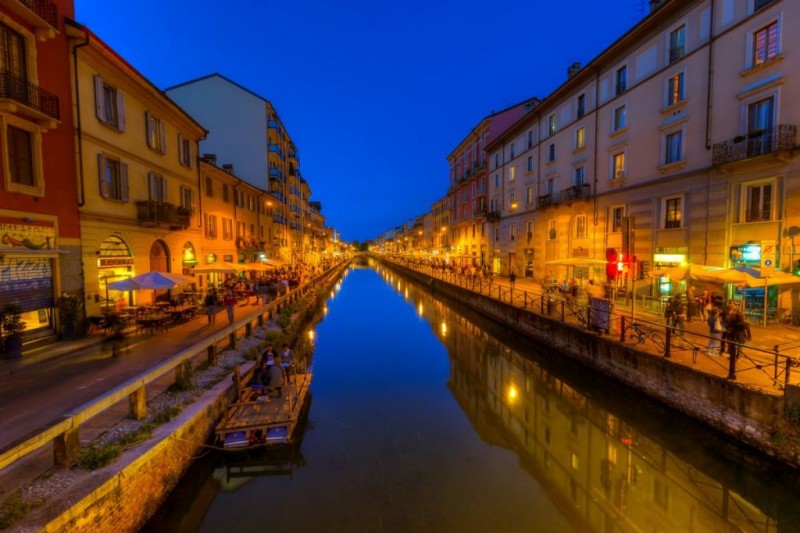 Considering the city's profile and its complexity, to choose the best places to stay in Milan will depend crucially of the purpose for your stay in Milano. If you are looking to visit the city as a tourist, you will be probably better off in the Navigli area, which is tourist oriented, full of restaurant and boiling nightlife.
For a a quiet and picturesque stay in Milan you might consider accommodations in the Isola district, which sits in the north of the city and is extremely well connect by the public transport network.
If you are young and looking for creative people, the Zona Tortona district might be a good option for you, which is close to the Navigli area, but it can be certainly a better option if you are on budget. In my opinion it definitely stands out as one of the best areas to stay in Milan.
Another option is to stay in one of the various areas in the Milan metro area, or even small cities in its vicinity. This can be an excellent option especially if you are on a budget. Some of the most popular options are Bergamo and Monza.
Budget Accommodation in Milan – €
Hotel La Vignetta – a great inexpensive hotel near the Navigli area in Milan
Hotel Mondial – an excellent choice if you are traveling by train to Milan. The Hotel Mondial is just a short walk to the Milano Centrale Station.
Reasonably Priced Accommodation in Milan – €€
Hotel Milano Navigli – as the name says, a great accommodation option in the Navigli area with pretty price to quality ratio.
Hotel Ritter – an affordable hotel at a prime location, just next to the Parco Sempione.
Luxurious Hotels in Milan – €€€
Bulgari Hotel Milano – one of the most refined hotels in the capital of Lombardy, Bulgari Hotel Milano enjoys a prime location at the heart of Milano.
Hotel Principe Di Savoia – a luxurious hotel with one of the most amazing interior designs in Italy. It offers easy access to the metro (Reppublica Station) and to railway services.
Cost of Travel in Milan
An affordable daily budget for the best areas to stay in Milan hovers around 50 to 70 € per person. This estimate includes accommodation, eating and activities. As your budget increases you will be able to experience more diverse activities. Obviously as a big Western European city, your budget can increase quickly depending on your comfort level.
You will be able to sit at prestigious Italian cafes for pretty reasonable prices. Avoid eating near the Duomo area, as restaurants around the square can be quite stingy.
If you are travelling in Europe, book your tickets on Jetradar. For those using the train, buy train tickets on Trainline.
Best Months to Visit Milan
Milan doesn't attract as many seasonal tourists as cities like Rome or Capri. Since the city's vocation is rather financial, Milan experiences a rather stable influx of visitors year round. However, since it has a prime location in Europe, it still experiences seasonal variations. Just like every big European city, the highest influx of visitors is during summer.
When it comes to weather, the best periods are March and April. The warm wind northern wind Föhn keeps the temperature pleasant. The Design Week takes place in April, while the September hosts the the fashion week. Milan also has a very pleasant Autumn, especially in Semptember. Milan is not as hot in this period, and very inviting for a walking or a having a sip in one of its elegant cafes.
Other Resources for Traveling in Italy
If you are traveling to Milan you might want to check some of our other guides to the region. Check where to stay in Verona and the best places to stay in Naples. You can also check the average and minimum salary in Rome, as well as where to stay in San Marino.
For those visiting Milan soon, leave your thoughts and questions in the comment box below.