Cost of living in Brussels, Belgium: let's analyze costs of food, real estate, entertainment, and transport in the capital region of Brussels.
Are you considering moving to Brussels for your career or to start a business? Check below the data for the cost of living in Brussels, Belgium, which is a major European hub for commercial, financial, and cultural centers.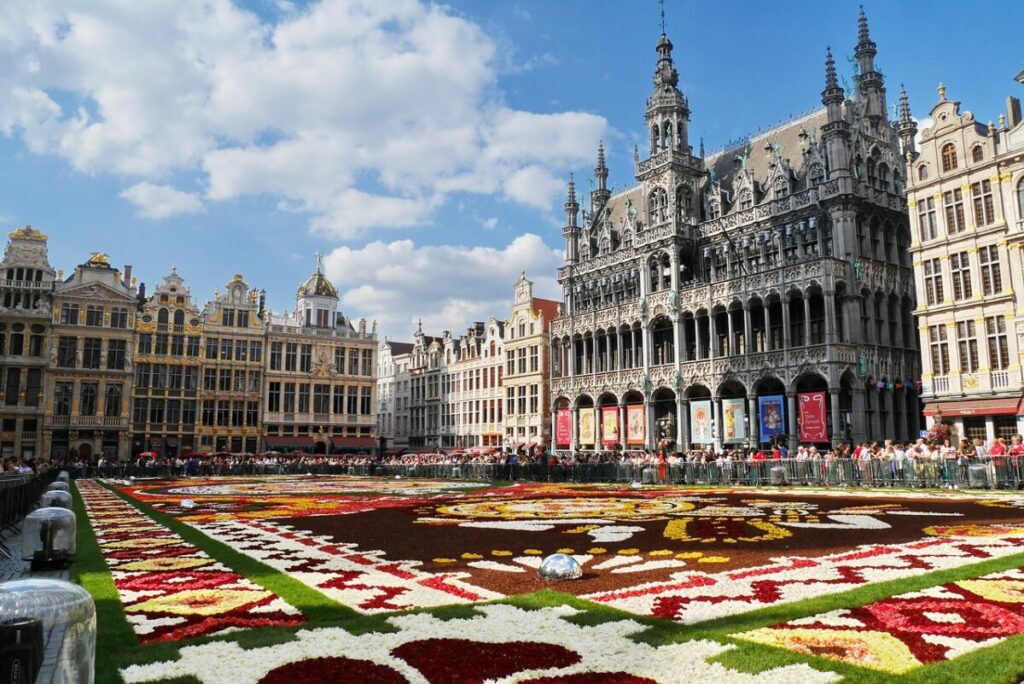 Brussels Overview
Brussels is a major city located in Belgium. The city spreads itself along the land and is located more inland from the water. It is a densely populated area that is constantly growing and expanding.
Brussels is a well-known city in Brussels and it is famously called the Comic City because of the numerous comic characters that have become famous heroes. Some of the popular comics tied to Brussels include The Smurfs, Tintin, and Lucky Luke. The capital is also famous for its architecture, museums, and culture. Brussels is also home to the famous Atomium sculpture, which is an iconic steel atom sculpture.
Brussels is a popular city for people looking to make a move because it is a thriving hub full of upbeat urban streets and diverse culture. It has also become an important city for international politics.
The city has beautiful views with dazzling architecture and allows for a great escape to stride its unique city streets. It has a representation from a variety of countries, thanks to its popularity within the tourist industry.
Historically, Brussels can be traced back to links with the Stone Age and faced Roman occupation. After the Romans, it became a part of the Frankish Empire before passing through other cultural periods to become the mixed heritage it is today.
Cost of Living in Brussels, Belgium
Brussels is full of bustling businesses and is a central hub for many international companies, as well as local owned shops. It's importance in international politics have also influenced the city greatly. Brussels is unique in that there are two official languages spoken in the city: Dutch and French. French is the de facto language spoken with 90% of the population speaking the language.
Brussels is a fairly expensive city to live in. The cost of living is high, especially in terms of the housing market and subsequently, paying for electricity. The most significant expense will be housing, but you may find some landlords are willing to negotiate their lease a little. It is harder to pinpoint an average cost for housing because it will be dependent on factors of size, quality, and location.
The city center and close to the European quarter are popular, but expensive locations. As well, the neighborhoods of Ixelles, Uccle, and Woluwe St Pierre are the most expensive in all of Brussels. If you are looking for family homes the areas of Waterloo, Tervuren, and Overijse are outside the city and can offer more space. Brussels is a great city and you should be able to find housing for every budget.
Let's check some data for the cost of living in Brussels, Belgium below:
The currency in Belgium is the euro. The conversion rate to the EUR is 1 dollar to 0.95 EUR as of December 5, 2022.
If you want to suggest your own values based on your experiences in this city, click on edit and insert the values. Upon moderation they will be calculated to make part of the average prices displayed below.
| Food | Price [EDIT] |
| --- | --- |
| 1 liter of milk | 1.30 USD |
| 1 loaf of bread | 2.10 USD |
| 1 kg of tomatoes | 2.35 USD |
| 1 kg of chicken | 9.30 USD |
| 1 single meal cheap restaurant | 17.00 USD |
| 1 single meal high-end restaurant | 37.00 USD |
| 1 cappuccino or latte | 3.50 USD |
| 1 big pizza delivery | 14.98 USD |
| Real Estate | Price [EDIT] |
| 1 bedroom flat (40 m2) rent per month | 900.00 USD |
| 1 bedroom flat (40 m2) utilities per month | 93.00 USD |
| 2 bedroom flat (80 m2) rent per month | 1,550.00 USD |
| 2 bedroom flat (80 m2) utilities per month | 155.00 USD |
| Price per square meter (city center) | 3,224.00 USD |
| Transport | Price [EDIT] |
| 1 single ride public transport | 2.30 USD |
| Monthly public transport ticket | 60.00 USD |
| 1 km taxi or similar transport app | 2.00 USD |
| 1 liter of gasoline (1/4 gallon) | 1.70 USD |
| Toyota Corolla (new) basic version | 21,300.00 USD |
| Salaries | Price [EDIT] |
| Minimum Salary | 1,657.00 USD |
| Average Salary (net) | 2,368.00 USD |
| Extras | Price [EDIT] |
| 1 ticket to the movies (adult price) | 13.50 USD |
| High speed internet per month | 47.00 USD |
| 1 month gym subscription | 31.00 USD |
Cost of Living for Students in Brussels, Belgium
Brussels is a great city for students because it offers world ranking and excellent universities in a thriving urban landscape. The level of education is set at a high standard and there are both public and private universities offering programs. Some options for student housing are located on the university campus and others are off campus in apartments or houses.
The cost of living is expensive, but the availability of jobs should help with the daily cost. As well, many universities offer scholarship programs, which can greatly assist in reducing the cost of tuition. Tuition fees for non-EU students can be expensive, but less than the United States. A higher tuition cost would be about $4,800 USD for the school year.
The Universities main language is French, but because the city is named bilingual with Dutch, you may experience both languages. However, English is also extremely popular with a large portion of the population speaking the language. Most of the higher education institutions will offer courses that are available in other languages. However, you may have to prove your language proficiency in French by providing proof or completing a test.
Here are some higher main education institutions in Brussels:
Getting a Job in Brussels
Brussels has an array of different job opportunities as many large businesses and corporations have chosen the city to place an office. From the political careers to the business men or welcoming hospitality workers, there are countless job opportunities for everyone.
You should keep in mind that competition is stiff and having an excellent resume with great experience will make for an eye-catching application. Despite the cost of living in Brussels being high, the average salary for the city is higher than the country. The monthly average salary is $4,350 USD or $52,200 USD per year.
The main language spoken is French with 90% of the population speaking the language, but the city is named bilingual with Dutch. A significant portion of the population speaks Dutch, as well as English rounding out the top three languages spoken. French will be essential to living and working in the city, but due to the array of jobs and careers, there are many opportunities where speaking a foreign language can give you an edge on your application.
If you are a citizen of Belgium, you can start applying for jobs in Brussels immediately, without having to wait or apply for papers and visas. The same applies to those who hold a passport from a country that is a part of the European Union. If you are not from Brussels or a country that is part of the European Union, remember that there is a lengthy process to obtain a work visa or residence visa in Belgium.
Here are some websites for job hunting in Brussels:
Quality of Life in Brussels
It is safe to say the quality of life in Brussels is high. The city is full of gorgeous architecture and bustling city streets. There are many different areas for you to explore and immerse yourself in the unique culture. Brussels is a city that delivers on beauty and entertainment.
Brussels is a safe city and the police work hard to ensure that all people stay safe. However, there is petty crime like many cities around the world. It is best to keep an eye on your belongings and be aware of your surroundings.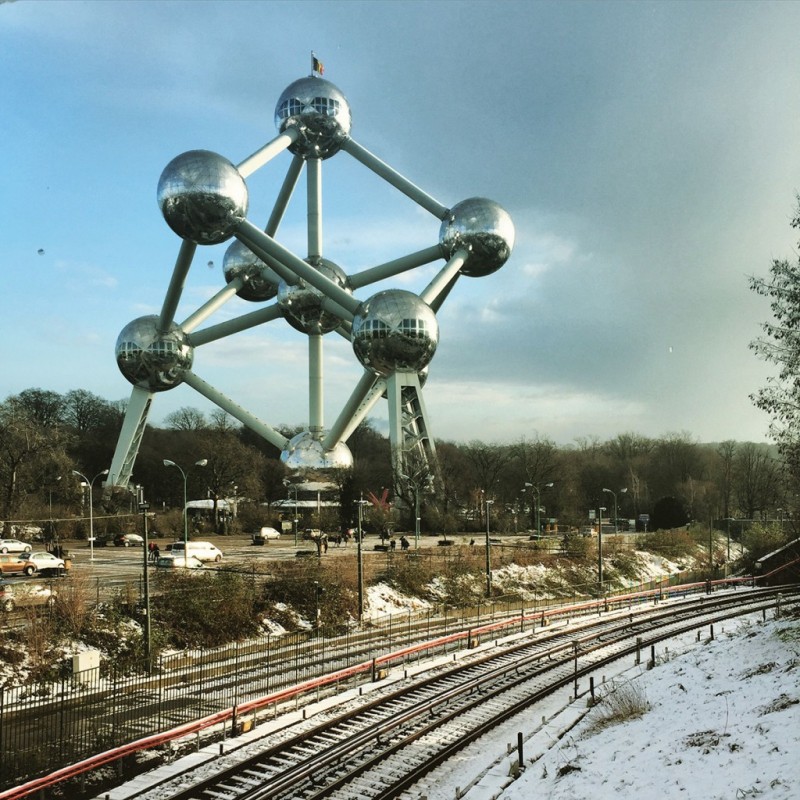 The climate in Brussels varies by season. In the summers it can be warm, reaching into 70 degrees Fahrenheit or more. In wintertime, it can be cold with temperatures dropping to 30 degrees Fahrenheit. As with any city, the weather can at times be extreme or harsh. It is best to plan ahead, and have a four-season wardrobe ready for this city.
If you are visiting Brussels soon you may also want to check some of our other Europe guides. Check the where to stay in Brussels and our article on the best places to stay in Antwerp. You can also check the our article on the average and minimum salary in Brussels and how to travel from Brussels to Luxembourg.
Other Resources for Expats and Travelers
Salaries Worldwide: check our articles on wages worldwide and understand better the economics of the countries you may be considering to move or invest.
Retire Abroad: check our retirement guides and maximize your retirement income and quality of life.
Jetradar: compare and find the cheapest air fares worldwide.