Where to stay in Antwerp? Check the best areas to stay in this Belgian bustling city of fashion
Traveling to Benelux? In this guide we will analyze some of the best areas to stay in Antwerp, a dynamic city in he Flemish region of Belgium.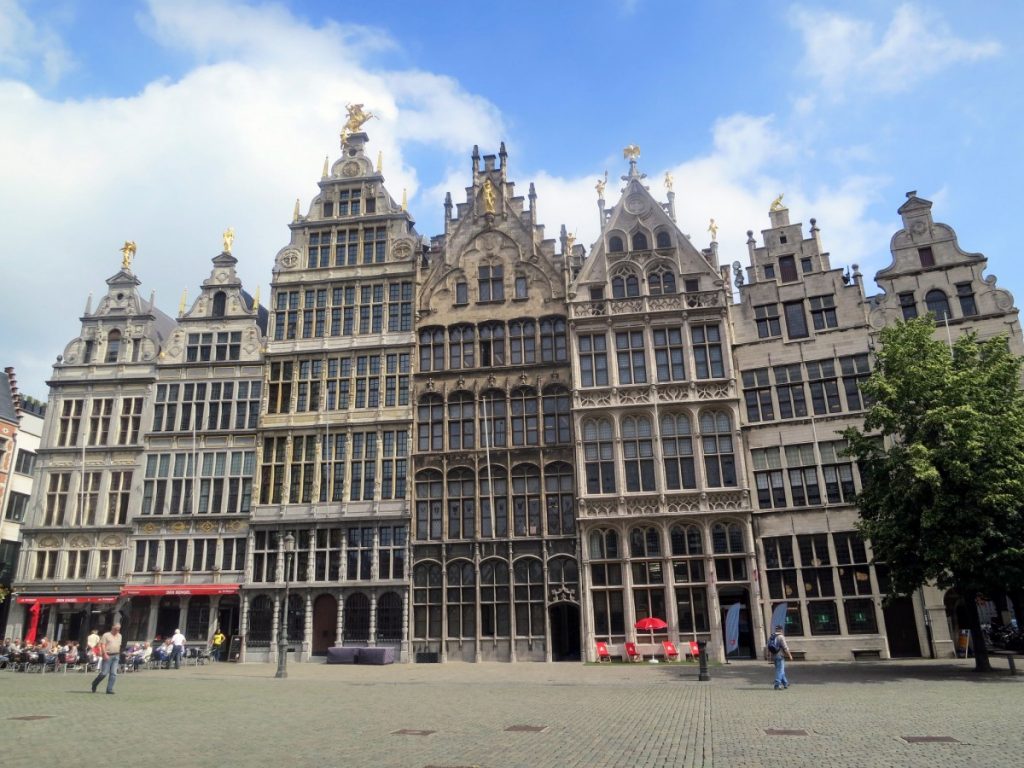 The city of Antwerp (Antwerpen in Flemish) is a great place to wander around beautiful historic buildings, enjoy many cultural highlights or go shopping in the many trendy boutiques.
Antique book markets on cobbled streets, promenades along the river, lively music bars: Antwerp will never disappoint. This guide will help you to quickly organize your trip and make it unforgettable.
The city is situated in the Flemish part of Belgium, about 40 kilometres from the capital, Brussels, and only 15 kilometres from the Dutch border. Antwerp is on the River Scheldt and has a vibrant port area, ranked second of Europe's largest ports.
Antwerp is renowned for its diamond trade. No wonder many refer to the city as being "the diamond capital of the world". Besides, the city's diamond district, next to the central train station, is a place where history and present blend together. It is always a pleasure to see this unique and shimmering corner of Antwerp.
Getting to Antwerp (Antwerpen)
The city is very easy to access by plane. Antwerp Airport offers convenient connections to some European cities. From the airport you can jump on the buses 51, 52 and 53 to Berchem train station. From here, there are multiple connections to the city centre. You can also take a taxi. The drive from the airport to the centre should not cost you more than 16 euros.
Another way to get into Antwerp by plane is from Brussels Airport. There is a regular bus and cost only €10. Trains run more frequently, bring you faster to the city centre and will cost you only € 11,20. The Brussels Airport offers much more flights than the Antwerp Airport.
The third option is to fly to the low-cost Charleroi Airport. The airport is also called "Brussels South Charleroi-Airport", although still a 45 mins drive to the capital.
If you are flying to Antwerp you can find the cheapest flights on Jetradar.
This option is somewhat less convenient, though. Firstly, you take a 20 mins bus ride to the Charleroi South Airport train station, from where you take a train to the Antwerp central station. The duration of the trip is about 2 hours. There is one advantage, however: Belgian Railways offers a combined bus and train ticket which costs €21,50.
Antwerp is also extremely well linked by rail with my cities in Western Europe, especially those in Belgium, Netherlands, and France. The city is also a frequent stop for cruise ships traveling Europe.
You can buy bus and train tickets from and to Antwerpen online. You can compare prices and schedules to Antwerp on GoEuro
. Alternatively you can also rent a car in Antwerp, as Belgium and the whole Benelux has a great transport infrastructure. Compare prices on RentalCars.com.
Best places to stay in Antwerp
Antwerp has a number of nice neighborhoods for tourists and visitors. The first most obvious option is the historic center which gathers most of the city's attractions. Just a short distance from the Antwerpen Centraal Railway Station, the historic center is the location of the Rubenshuis, the Cathedral of Our Lady and the Groenplaats.
If you want to try a less touristy location, we really recommend staying in Zuid. This neighbourhood is one of the most vibrant of the city. Here, you'll find many theatres, hip cafés, and exquisite restaurants.
Art lovers will also be more than satisfied with the many art galleries and museums, such as the Museum of Modern Art and the Fotomuseum Antwerpen, otherwise known as FOMU.
If you prefer to spend your days in a calmer neighbourhood, Het Eilandje is where you need to be. This picturesque neighbourhood was a former harbour and has a rich history.
Recently it has been transformed into a bustling city district by the water. Nice restaurants and cafés are located against the backdrop of docks, harbour cranes, yachts and historic warehouses.
Budget Accommodation Options in Antwerp
Antwerp City Hostel – One of the best budget options for your stay in Antwerp, in a very central location.
Reasonably Priced Accommodation in Antwerp
Hotel Elzenveld – A great choice in a beautiful location and a short distance to most attractions in the historic center.
Hotel Pilar – An excellent hotel in the Zuid area of Antwerp.
Luxurious Hotels in Antwerp
Gulde Schoen The Suitehotel – A luxurious hotel in a very central location in Antwerp, just a short distance to the Groenplaats.
Cost of travel in Antwerp
Antwerp has average travel costs for Western Europe, however it is certainly more affordable than Brussels or Amsterdam. Hostels are around €20 a night and there are many descent bars and restaurants where you can order food that costs less than €15.
Public transport in Antwerp is pretty reliable, but the city is also pretty compact. A single ride costs €3 but if you are staying in the historic center, in the Zuid or its vicinity, you can do most of your sightseeing by foot.
If you are looking for attractions and tours in Antwerp or elsewhere in Belgium, you can book them online through GetYourGuide.
When to visit Belgium
It is never a bad time to visit Belgium. However, as for most of the countries in Europe, it is advisable not to travel during the winter months, especially January and February.
This is not to avoid the low temperatures (it hardly goes below zero), but rather because there is not much of sun. Still, locals from Antwerp aren't discouraged by a little bit of greyness. They party, shop and relax in the city anytime possible.
Antwerp enjoys a favorable geographic location, and its proximity to the sea allows it to have much less temperature amplitude than other parts of inner Europe. That means that not only winters in Antwerp are milder than more continental areas of Europe, but summers are rarely extremely hot. Even in July and August temperatures are usually warm and pleasant.
Other Resources for Traveling in Benelux
If you traveling to Belgium and Western Europe you may want to check some of our other guides. Check the best places to stay in Brussels, Bruges and Leuven, as well as where to stay in Luxembourg. You can also check our guide on the best cities to visit in Belgium.
Have you already been to Belgium or planning to visit it soon? Leave your thoughts on the comment box below.