Cost of living in San Diego: let's analyze costs of food, real estate, entertainment, and transport in San Diego, California.
Are you considering moving to San Diego for your career or to start a business? Check below the data for the cost of living in San Diego, California which is a major city in Southern California.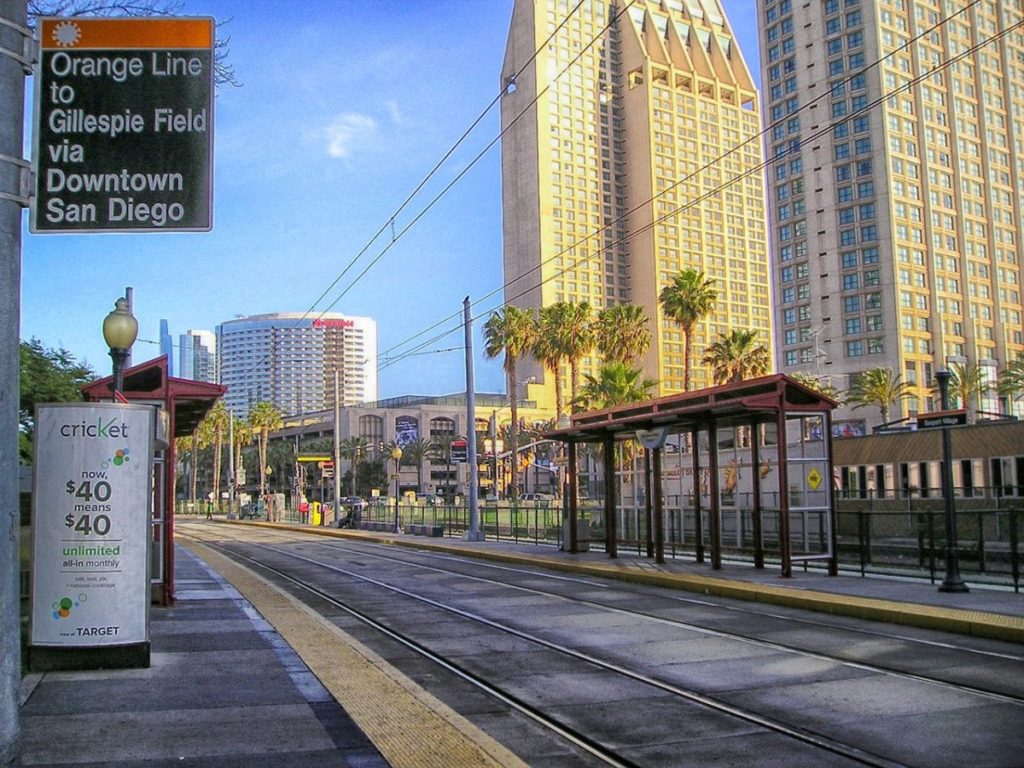 Cost of Living in San Diego, California
San Diego is a major city located in Southern California and rests on the Pacific Ocean. It lies close to the border of Mexico and is about 120 miles south of Los Angeles, California. The Californian city is famous for its all year-round warm climate, parks, beaches, and the San Diego Zoo. It also features a heavy influence from the arts and has numerous galleries and museums.
San Diego is a popular city with many people and has been named "America's Finest City". San Diego is a multicultural city and has a heavy influence from the Spanish as it was claimed by the Portuguese explorer, Juan Rodriguez, and their modern-day neighbor, Mexico. You will find many Spanish inspired names of neighborhoods and beaches in the San Diego area.
California is notorious for being an expensive state to live in, but San Diego is normally a lot less in cost than its northern neighbor city, Los Angeles. The real estate is pricey, but not as expensive as Los Angeles. Both purchasing and renting a home can be expensive, but again it is relatively affordable when compared to other Californian cities. Most incomes of people in San Diego, do allow for up to a couple thousand extra every month, to be used at leisure.
Let's check some data for the cost of living in San Diego, California below:
If you want to suggest your own values based on your experiences in this city, click on edit and insert the values. Upon moderation they will be calculated to make part of the average prices displayed below.
| Food | Price [EDIT] |
| --- | --- |
| 1 liter of milk | 0.85 USD |
| 1 loaf of bread | 2.90 USD |
| 1 kg of tomatoes | 3.25 USD |
| 1 kg of chicken | 8.55 USD |
| 1 single meal cheap restaurant | 12.00 USD |
| 1 single meal high-end restaurant | 35.00 USD |
| 1 cappuccino or latte | 4.50 USD |
| 1 big pizza delivery | 16.00 USD |
| Real Estate | Price [EDIT] |
| 1 bedroom flat (40 m2) rent per month | 1,610.00 USD |
| 1 bedroom flat (40 m2) utilities per month | 87.50 USD |
| 2 bedroom flat (80 m2) rent per month | 2,960.00 USD |
| 2 bedroom flat (80 m2) utilities per month | 135.00 USD |
| Price per square meter (city center) | 5,720.00 USD |
| Transport | Price [EDIT] |
| 1 single ride public transport | 2.50 USD |
| Monthly public transport ticket | 75.00 USD |
| 1 km taxi or similar transport app | 1.90 USD |
| 1 liter of gasoline (1/4 gallon) | 0.92 USD |
| Toyota Corolla (new) basic version | 18,500.00 USD |
| Salaries | Price [EDIT] |
| Minimum Salary | 1,906.00 USD |
| Average Salary (net) | 3,950.00 USD |
| Extras | Price [EDIT] |
| 1 ticket to the movies (adult price) | 13.00 USD |
| High speed internet per month | 55.00 USD |
| 1 month gym subscription | 43.00 USD |
Cost of Living for Students in San Diego, California
San Diego is a great city for students. Excellent universities and energetic students choose this Southern Californian city to study. The level of education is at a high standard in this city, as well as throughout the state. Some options for student housing include on campus shared housing in dorms and off campus student apartments. The cost of living is expensive, but the availability of job opportunities helps keep the costs down.
The Universities main language used in their education is English, but some may offer courses in other languages. Most of the higher education institutions will ask for proof or a test of the applicant's grasp of the English language.
Here are some main higher education institutions in San Diego:
University of California – San Diego
Point Loma Nazarene University
Getting a Job in San Diego
San Diego has a host of different job opportunities as many large businesses and corporations have chosen to place offices in this idyllic city. There are countless job opportunities for everyone. From locals, to new arrivals, and even the international applicants can find a job to apply for in San Diego. English will be essential for any job, but because of the city's close proximity to Mexico, there may be cases where Spanish would be exceptionally useful. Look out for a host of other foreign languages in the business sector as well. English may be the base language, but there are opportunities for many other language speakers as well.
If you are a United States citizen, you can easily apply for job in San Diego. If you are moving from out of the country, keep in mind that there is a long process to receive a work visa in the United States.
Here are some websites for job hunting in San Diego:
Quality of Life in San Diego
There is a high quality of life in San Diego. The city offers a plethora of green space from parks to beaches. You will find that the city features a lot of art and culture. There are numerous art galleries and museums that you can visit, one of which is the famous San Diego Art Institute. Historically, San Diego was and is still home to a large naval fleet. One of the retired aircraft carrier ships, the USS Midway, is now open to the public as a museum.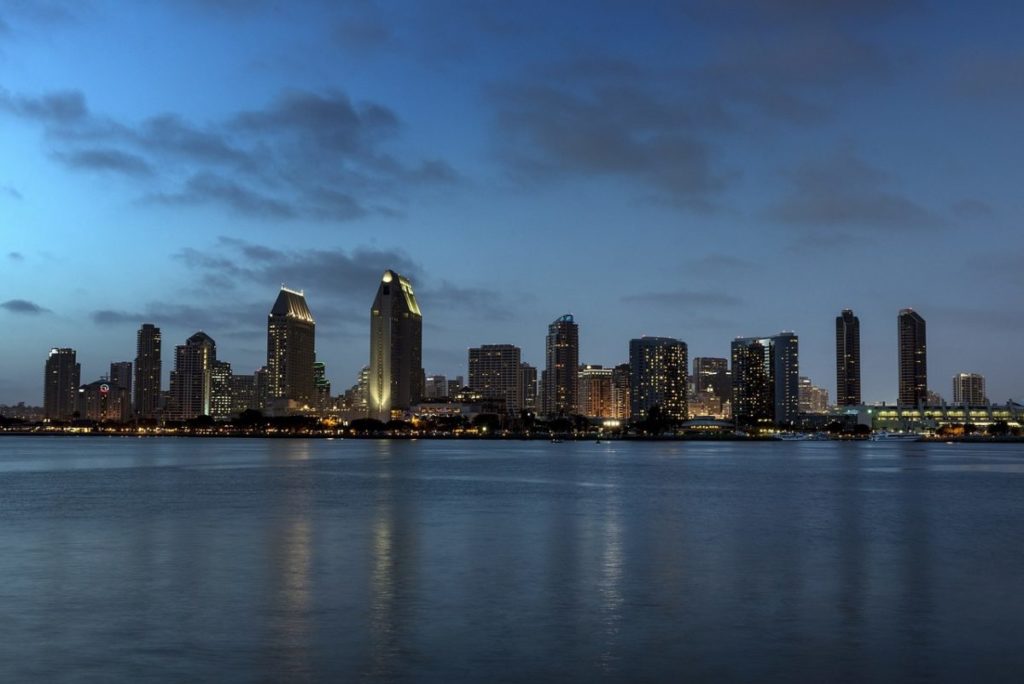 San Diego is a safe city. The police and border patrol do their job to ensure that the city and the civilians stay safe. As with any city, busy times of the day can lead to petty crime. It is best to keep an eye on your belongings when out and about.
The climate is often a draw for people because it is mostly mild all year round. Normally, the temperature will not drop below the 60s in the wintertime and in the summer, it doesn't get scorching hot and stays about the 70s to low 80s. However, weather is always prone to extremes and the temperature can drop lower or rise higher.
If you are visiting San Diego soon you may want to check some of our other guides to the United States. Check the where to stay in San Francisco and our article on the best places to stay in Denver. You can also check the our article on how to open a bank account in the US as a non resident.
Other Resources for Expats and Travelers
Salaries Worldwide: check our articles on wages worldwide and understand better the economics of the countries you may be considering to move or invest.
Retire Abroad: check our retirement guides and maximize your retirement income and quality of life.
Jetradar: compare and find the cheapest air fares worldwide.