What's the best way to get from Hanoi to Hue and vice versa? Here are the best options for travelling the route from these two Vietnamese cities
Do you want to know the best way to travel from Hanoi to Hue? Our useful guide will help you find the perfect option from the capital of Vietnam to the ancient city of Hue, with helpful information on how to travel via train, bus, and plane.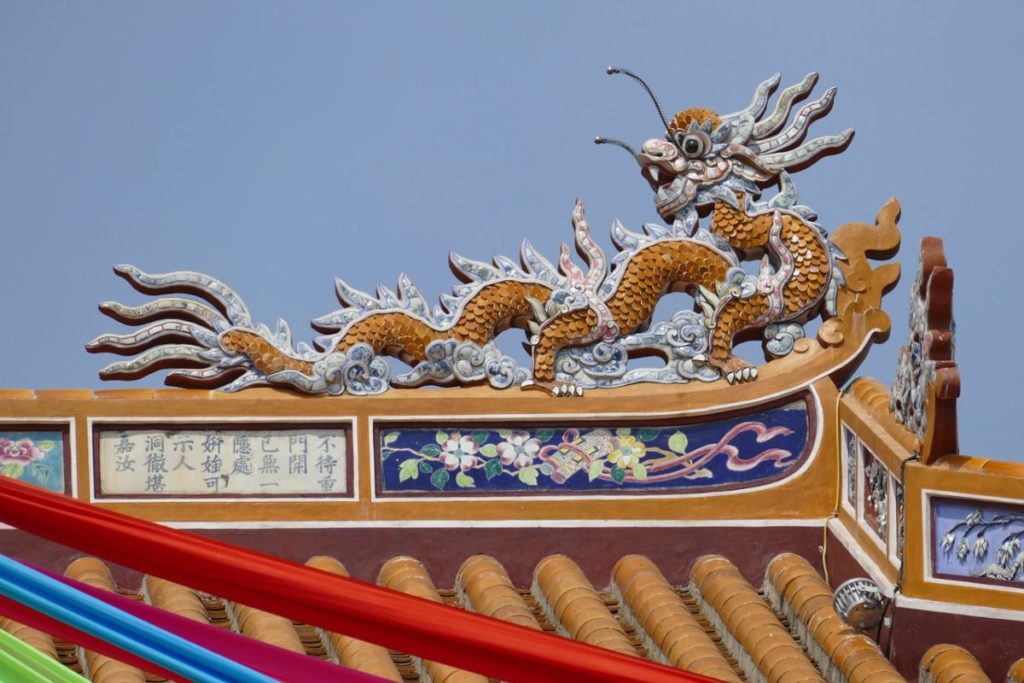 Hanoi to Hue: The route
Hue is in the centre of Vietnam, slap bang between the two main entry points for international travellers in the country – Ho Chi Minh City and Hanoi. Flying directly into Hanoi's Noi Bai international airport is an excellent option for those visiting from the rest of Asia, Australasia, Europe and North America.
Hue (pronounced Hway), is one of Vietnam's top tourist destinations, famous as it was the former seat of the Nguyen emperors who created beautiful imperial palaces adorned with jewels and precious metals. The whole city is recognised as a UNESCO World Heritage site.
It's particularly popular with history buffs as in the ancient citadel, there's the opportunity to see not only the Imperial Palace, but a number of other attractions such as pagodas and ancient empirical tombs. When you've tired of history, take a boat trip on the Perfume River, or visit Bach Ma mountain.
668km separate Hue and Hanoi, and there are a number of different ways to travel between two of Vietnam's top tourist destinations. Due to the long distance between the two, it is a good idea to book your travel online in advance. Although, it's possible to book directly in either city if you'd prefer.
If you want to book activities in Vietnam, check Klook.com
and GetYourGuide.
Hanoi to Hue by Bus
Hanoi to Hue is a long trip, and therefore you have to decide between using a whole 12+ hour of daylight for your journey, or trying to grab some sleep on the night bus. Journeys start at 350,000VND (around $15) for the night bus, whereas day travel will set you back an extra 68,000VND (between $2-3). It is a good idea to time your arrival with daylight hours, as it will be safer, and your hotel is likely to be open when you arrive.
There are only a few agencies which offer bus travel between Hanoi and Hue, and the journey takes between 12 and 14.5 hours.
Here you can search for different options and prices to get from Hanoi to Hue
How to buy bus tickets from Hanoi to Hue
You can purchase your bus tickets online, which isn't difficult. Some of the best websites for comparing prices and are as follows:
Bookaway – one of the top choices for booking travel in Vietnam and to other ASEAN countries.
Baolau – another of the top choices to compare prices and buy tickets for travelling between ASEAN countries.
Pros
The cheapest option by a long way.
Option of a bed/semi-bed to make the journey more comfortable.
Cons
Safety – there's not a lot of space for you to put your belongings in, meaning they're less secure when you're sleeping.
Journey time is very, very long.
Hanoi to Hue by Train
A train between the two cities takes roughly the same time but will cost you more money. The upside is, there is a lot more availability when it comes to trains, with many leaving throughout the day. Journeys start at 484,000VND, which is roughly $21. However, the cheapest trains can take as long as 14 hours as opposed to 12, and you will have an upright seat rather than a bed.
Here you can compare different services available between Hanoi and Hue
How to buy train tickets from Hanoi to Hue
It's easy to buy train tickets between the two cities – check the website below or buy them directly. Make sure you know which station you're leaving from in Hanoi.
The best and least complicated way to buy bus tickets for this route is online.
Pros
Much more availability than the bus.
Sleeper trains are very comfortable.
Cons
Cheapest options can be long and uncomfortable.
No quicker than the bus but more expensive.
Hanoi to Hue by Plane (flights)
Vietnam Airlines and Viet Jet air offer 1 hour and ten minute flights between Noi Bai airport in Hanoi and Phu Bai airport in Hue. They're the most expensive option, starting at 643,000VND (around $27.50), but that extra cash may be worth it for the time you save, especially if you aren't spending long in the country.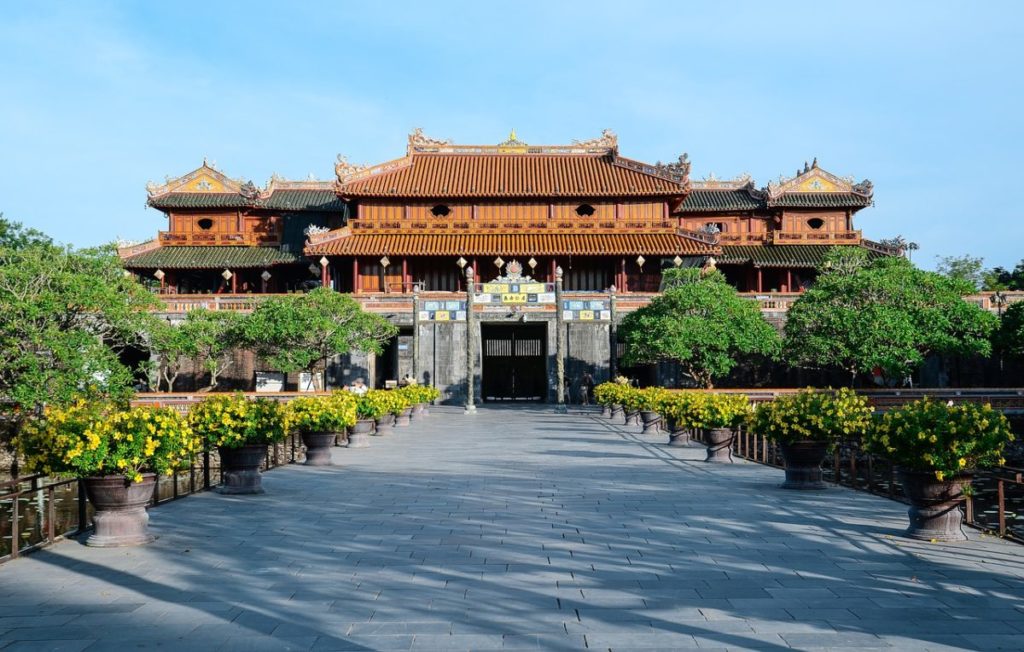 How to buy flights from Hanoi to Hue.
There are many flights operating daily from Hanoi Noi Bai International Airport to Hue Phu Bai International Airport. Direct flights in this route are operated by VietJet Air and Vietnam Airlines.
You can use Jetradar to compare and book flights. On Vietnamese airlines, you may have to pay a credit/debit charge fee on an overseas card.
Pros
Cons
More expensive than train or bus.
Hotels in Hanoi
Noble Boutique Hotel Hanoi – an excellent hotel just a short distance to the Hoan Kiem lake, in one of the best places to stay in Hanoi.
Millennium Hanoi Hotel – an excellent hotel with easy access to the Hanoi Train Station in the Hoan Kiem district of Hanoi.
Hotels in Hue
Beaulieu Boutique Hotel – a great hotel in one of the best areas to stay in Hue.
Hotel La Perle – another excellent option to stay in the most central area of Hue.
Other Resources to Travel in Vietnam
If you are traveling in Vietnam you might want to check some of our other guides to Country. Check how to travel from Hanoi to Ninh Binh and how to get from the Hanoi Airport to the city center. Check also where to stay in Hanoi and how to get a Vietnam eVisa.
Are you in Vietnam or have you already traveled this route? Leave your thoughts in the comment box below.