Check our list with all international airport in Croatia, in a guide to optimize your trip to one of the best Southern European destinations
Are you considering traveling to Croatia? Check our amazing guide of all international airports in Croatia, featuring the main arlines operating to each of them.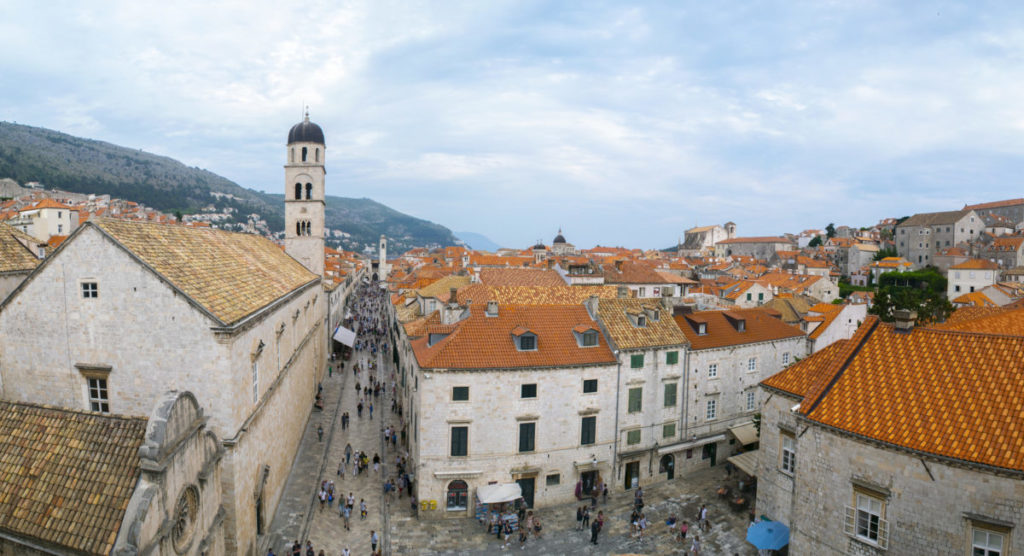 Flying to Croatia: Overview
Croatia is one of the top summer European summer destinations and it is easy to understand why. Pristine beaches, mesmerizing landscapes and friendlier prices tags than Western Europe make of Croatia an easy choice for your European vacation.
Apart from that, Croatia has a pretty solid air transport network. While the Zagreb (IATA: ZAG) is the main airport in the country and serves its capital, there are many other airports in the country, mostly in the coast.
Croatia is served by both low cost to standard European airlines. However, there are very few direct Intercontinental flights to Croatia. For that reason, if you are traveling to Croatia from Asia or North America, odds are you will have to get a connecting flight in another European city.
If you are traveling to Croatia and want to compare the cheapest fares, check Jetradar.
It is important to bear in mind, that despite Croatia is small, it is very mountainous and spread out. Once you have arrived, the best way to travel inside the country is by car or bus. You can book bus tickets in Croatia on Flixbus.
If you need a transfer for most airports in Croatia you can find them on GetYourGuide. If you want to rent a car in Croatia, check RentalCars.com.
Map of International Airports in Croatia
Click on the pins on the map to read more info about the airport:
[intergeo id="AMxETN"][/intergeo]
IATA Codes for Airports in Croatia:
Zagreb IATA: ZAG
Dubrovnik IATA: DBV
Split IATA: SPU
Zadar IATA: ZAD
Rijeka IATA: RJK
Pula IATA: PUY
International Airports in Croatia:
Zagreb
Zagreb (IATA: ZAG) is the biggest airport in Croatia serving its capital Zagreb and its vicinities. It receives the highest number of international flights to the country and it is also the main hub of the national flag-carrier, Croatia Airlines. However, the Zagreb Airport is poorly served by low cost airlines.
Click here to check our Zagreb Guide.
Website: //www.zagreb-airport.hr/
Main Airlines: Croatia Airlines, Eurowings.
WiFi: available (free)
Lounge: Book on Lounge Pass
Dubrovnik
Dubrovnik is the Southern most airport in Croatia. It is also one of the biggest in terms of passenger traffic, especially during summer season. The Dubrovnik airport is also a great place to arrive if you are going to Montenegro, especially to locations like Herceg Novi, Kotor or Tivat.
Check our local guides on where to stay in Dubrovnik and where to stay in Montenegro.
Website: //www.airport-dubrovnik.hr/index.php/en/
Main Airlines: easyJet, Eurowings, TUI Airways, Croatia Airlines, Norwegian.
WiFi: available (paid)
Pula
Pula is probably your best if you want to explore the Istria region of Croatia. Apart from Pula itself, landing in the city's airport will grant you easy access to Medulin, Fazana and Rovinj.
Website: //airport-pula.hr/
Main Airlines: Croatia Airlines, Norwegian, easyJet.
WiFi: available (free)
Split
Split is one of the biggest cities in Croatia. For this reason, it comes as no surprise that it also has a high availability of commercial flights. The city itself is a jewel on the Adriatic but will also grant you easy access to some of the most beautiful beaches and islands in Croatia. You can easily reach Hvar or Brac from Split, which are among the most famous in Croatia.
Website: //www.split-airport.hr/
Main Airlines: Croatia Airlines, easyJet.
WiFi: available (free)
Zadar
Zadar is just slightly smaller than Split but it also has a high influx of tourists, especially during summer. From Zadar you can reach a number of interesting destinations on the Adriatic Coast, such as Pag, Biograd na Moru and Kornati.
Website: //www.zadar-airport.hr/en
Main Airlines: Croatia Airlines, Eurowings, Ryanair.
WiFi: available (free)
Lounge: Book on Lounge Pass
Rijeka
Rijeka might not be the first place when holidays in Croatia come to mind, but it is definitely worth visiting. Most companies operating to the Rijeka Airport operate seasonal charters, which are also the rule for most airports on the Croatian coast. In addition, from Rijeka you can reach Opatija and Lovran, other interesting coastla towns in the region.
Website: //www.rijeka-airport.hr/
Main Airlines: Eurowings, Ryanair.
WiFi: unknown or pass protected
Biggest Airports in Croatia (Passenger Traffic)
Zagreb 3,092,047 (2017)
Split 2,818,176 (2017)
Dubrovnik 2,323,065 (2017)
Pula 595,812 (2017)
Zadar 589,841 (2017)
Pula 595,812 (2017)
Rijeka 142,111 (2017)
Do I need a visa for Croatia?
Croatia is part of the European Union, but not part of Schengen. EU citizens enjoy freedom of movement to Croatia. US, Canadian, Australian, likewise some South American and Asian countries have visa free access to Croatia for up to 90 days. If you are from one of these, or another country, more information is available here.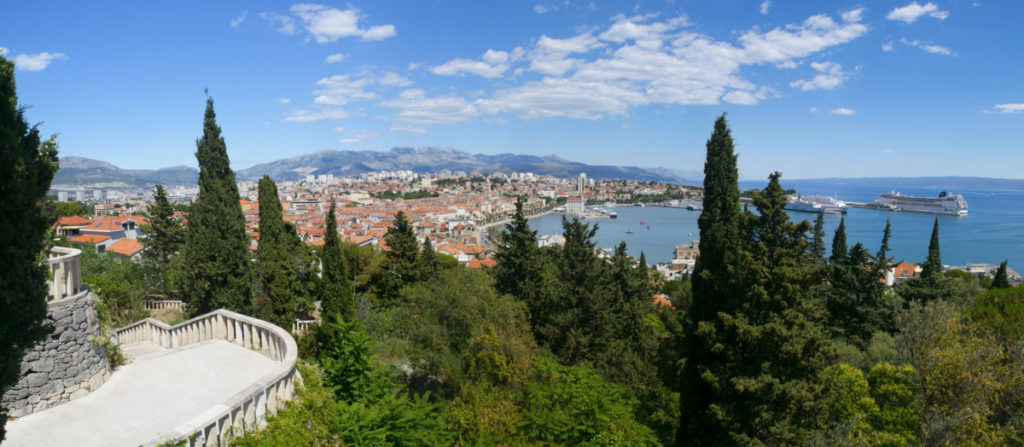 Other Airports in Croatia
There are a few other airports in Croatia operating commercial international flights but with a very limited number of flights. For the ones located on the coast most of these flights are seasonal. Among them, we can mention the Osijek Airport, Losinj Airport and the Airport in the island of Brac.
Airports Near Croatia
If you have not found a suitable flight going directly to Croatia, there are some few other regional options somewhat near the country. Some of them are: Trieste (IT) at 229 km from Zagreb, Graz (AT) 187 km from Zagreb, and Herceg Novi (MNE) 49 km.
Other resources for Croatia
Check our guides on where to stay in Zagreb and the average and minimum salary in Zagreb to understand the economy of the country. For those willing to stay in the country for longer, check our guide on how to retire in Croatia.
Booking.com: find acommodation for all budgets in one of the biggest reservations website.
TransferWise: Use TransferWise to send and receive money abroad with extremely low fees.
Insurance: Get your travel insurance to cover your next vacations with our insurance guide.
If you are continuing your travels in other countries of the region, check our guides to Slovenia, Serbia, Bosnia and Montenegro.
Are you traveling to Croatia or have you visited the country lately? Click here to leave your thoughts and opinions below.