This Taipei travel budget per day guide will help you to optimize your trip to the exciting capital of Taiwan
If you are travelling to Taipei, this travel budget per day guide will assist your trip's financial plan before heading to Taiwan. The article will cover the costs of accommodation, means of transportation, attractions and dining for your standard day trip.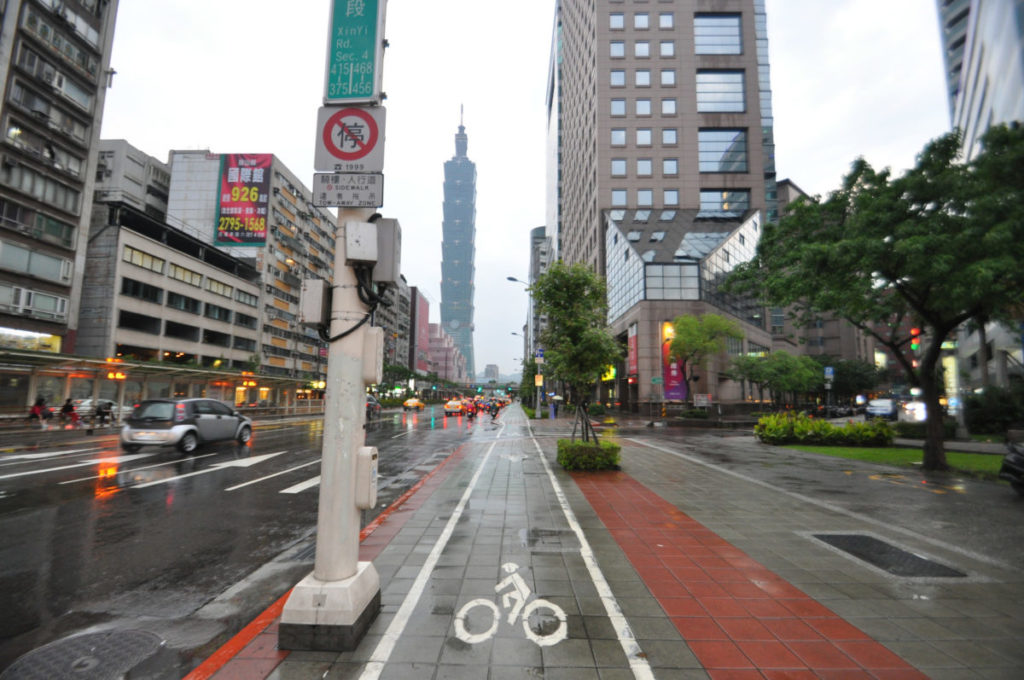 Since a couple of decades, Taiwan is a reference for being one of the most efficient "world factories" thanks to its speedy economic development and high quality of products. In the recent years, after their continuous effort to promote tourism, the country has become one of the most popular destinations in Asia.
Taipei is a dense city where you can enjoy the utmost convenience with efficient public transport and infinite, delicious choices of food. People in Taiwan are highly hospitable, and you will often feel like home.
City Quick Facts:
Location:
Taipei has 271.8 km² area with a population of around 2. million people . The city is located in the north of Taiwan with a monsoon-influenced humid subtropical climate.
Taipei has its own harbor, an international airport and a complex commuting system including High Speed Railway, railway, metro, all easily accessible. Visitors usually choose Taipei as the first or the last stop in the country for its great flight connections.
Prices:
Taipei is one of the heavens of great service with reasonable prices. In general, the cost of traveling is quite higher than most Southeast Asian countries but considerably cheaper than its Northeast neighbours like Korea or Japan.
In general, Taiwan's basic income (roughly 6 USD/hour) can ensure a comfortable life for locals and foreigners working in Taiwan. The country offers relatively cheap and widespread public transportation, inexpensive eateries from street food to fancy restaurants, along with relatively affordable accommodation options.
If you want to book activities, get a sim card for Taiwan, and get a train pass to the country, check Klook.com
.
Culture:
Along the history of Taiwan, its culture developed as a mixture of Chinese and Taiwanese aborigines. Later on, Taiwan also received strong influence from Japan under the Japanese rule, during the period between 1895 and 1945.
Since 1979, Taiwan has created and maintained a strong unofficial relationship with America and then also adopted "American culture" in some aspects of its daily life, making the country a unique blend between tradition and modern.
Nightlife:
Nightlife in Taiwan is extremely attractive and vibrant with various options that can satisfy any level of expectations. You can go for a stroll visiting the night market, enjoy a snack and seek for bargains which until late.
If you want a relaxing evening, there are several bars with or without music, easily available around the city for those searching an active night. An Ubike (public bike pay with EasyCard) can be a great option to travel around the city or ride along the riverside.
For most locals, nightlife can be spent at the table drinking beer and eating stir-fry food(熱炒) or a hot pot. Karaoke bars are also popular (price for night hours are cheaper) at any KTV (common name pointing karaoke shops).
How about if you are an night owl craving for some dance? Don't worry, there are several clubs you can consider (most clubs are near Taipei 101) and ladies would not miss Wednesday when you can enjoy your Lady's Night without entrance fee.
Those are the most common nightlife options in Taipei. You also can enjoy yourself with camping (there are few camping services outskirt Taipei), barbecue (especially during the Moon festival, you will see the locals grilling in front of their houses or at the riverside), night fishing, going to the movies, etc. You can create your own nightlife experience in Taipei, and it is one the safest cities in the world.
Now let's get to our Taipei travel budget option for different types of tourists.
Taipei Travel Budget Per Day
You may have a deep pocket or are on a tight budget but anyone can prepare and estimate your trip costs based on our guides offered below which has been separated in multiple levels:
Taiwan has its own currency called New Taiwan Dollar (TWD). In general, Taiwan is still a cash reliant country so aside from credit card, you should prepare enough cash before visiting.
You can exchange in the airport or at the banks as the country do not offer exchange service in local shops. Therefore, you should pay attention as most of the banks will close on Saturdays and Sundays and the exchange fee may not be the same in different banks and different branches of one bank.
ATMs are also pretty easy to find in almost every part of Taipei. Western credit and debit cards will usually work in most of them, depending on your issuing bank.
Ultra budget level (backpackers, budget travelers)
Accommodation: Taipei is a safe place enough for you to try with Couchsurfing. However, if you want to be on your own space on a budget, Taipei has many hostel options usually starting from around 400NTD/bed/night (12.5 USD) sometimes with simple breakfast included.
Hostels in Taiwan have usually good hygiene standards, are pretty efficient and very safe. Ideally, try to find a place is near to an MRT station. This is be extremely convenient for your travel experience in Taipei.
Food: after strolling around, you can find that in Taiwan, you can save money eat outing as well. You can get a cheap meal outside in a vendor or a local shop starting with around 35 NTD (~1.2USD) for a bowl of rice or noodle. Of course, it can go higher for different choices but if you find a partner to share with, then you can fill your stomach with so many colorful and delicious local treats.
Transport: the cheapest mean of transportation (aside from walking) would be bus or Ubike. If you register your Easy Card, you easily take a Ubike(Youbike) with 10 TWD per 30 minutes of ride.
Alternatively, you can hop on a bus with an ideal fare of 15NTD per ride/adult. There is also the MRT option with prices depending on the distance starting from 20NTD-65NTD (0.6USD-2.1USD) per ride.
Having fun: Having fun on budget can be easy in Taipei. You can go the park and enjoy a lazy afternoon hangout with many activities. People usually choose Daan Park, the biggest park in Taipei for such activities. Else, you can go hiking in Elephant Mount, which offers a perfect view to Taipei's Skyline. People also love to visit Yangmingshan National Park, a great option in the north of Taipei.
Reasonably Priced Budget
Accommodation: for medium range hotels, you can find a lot of options between 1,500 – 3,000NTD/room/night (50-70 USD) for a double room. These would be 2-3 star hotel choices that will offer the comfort you expect.
Food: Taipei has a myriad of medium budget food places, with prices ranging from 100-300NTD/dish (3.3-10USD). Many international restaurant chains operate in the city, including the usual fast food options you see in the West. Food prices in Taiwan are pretty reasonable in most places, and the quality is quite high on average.
Transport: you can take the public transports or with an extra spending, you can try the Hop on hop off bus to save the time. Aside, grabbing a cab is not so expensive; however, if you have Uber, it also works in Taipei.
Having fun: Recreational activities will usually start from 300NTD (10USD). If you look for more experiences, the prices will depending on the options you choose but booking in advance is highly0 recommended.
Expensive Day for Lavish Visitors
Accommodation: Taipei does not lack of 4-5 star hotels, which are often in the heart of the city. High class hotels are also found along the seashores or on the mountains with incredible services and hospitality.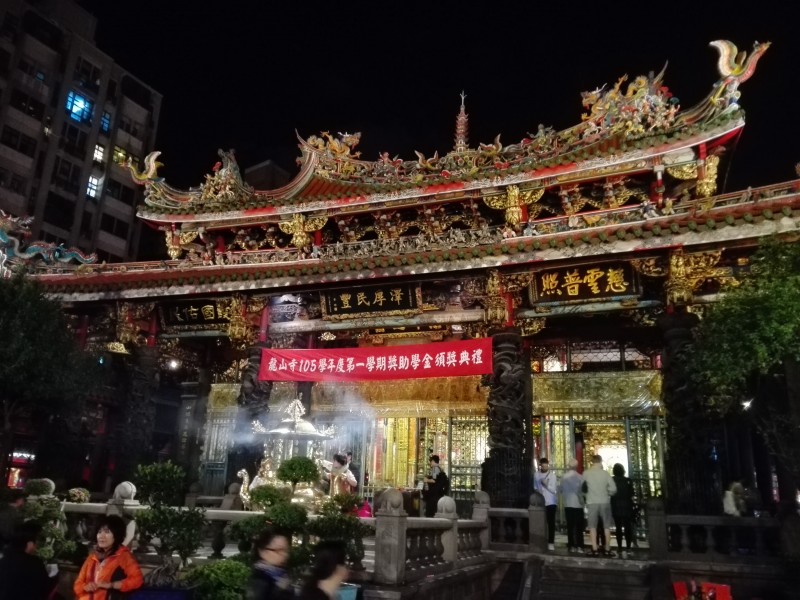 Food: Taipei is also a place for high-end food experiences, with several restaurants receiving Michelin stars. Some of the most exclusive restaurants may not in central areas, but hidden in corners or alley, adding an unique atmosphere to the experience.
Transport: if you would like a whole day free of worry, you can book in advance chartered tours in some agency websites to avoid the language barrier and guarantee your route. For further sophistication, you can try a limousine rental service. Despite its rather simple outlook, Taipei can go crazy and luxurious without limits
Having fun: Most of the superior events will be in Xinyi or Daan district. As long as money does not matter, you can try a lot of exclusive experiences day and night in Taipei
Other Taipei Resources
If you are traveling to Taipei and Taiwan you may want to check some of our Taipei guides. Click here to see where to stay in Taipei, and the best day trips from Taipei. You can also check how to travel from the Taipei Airport (TPE) to the city center, and our article on trains in Taiwan.