Zagreb or Ljubljana, which is the best city to visit? This guide will provide insights on the nightlife, sightseeing, cost of travel and other aspects of visiting these two European cities.
Are you planning a trip to the Balkans but don't know if it would be better to visit Zagreb or Ljubljana? The capitals of Croatia and Ljubljana offer plenty for travellers, with beautiful architecture, intriguing museums, and lively nightlife. But which one is better – Zagreb or Ljubljana?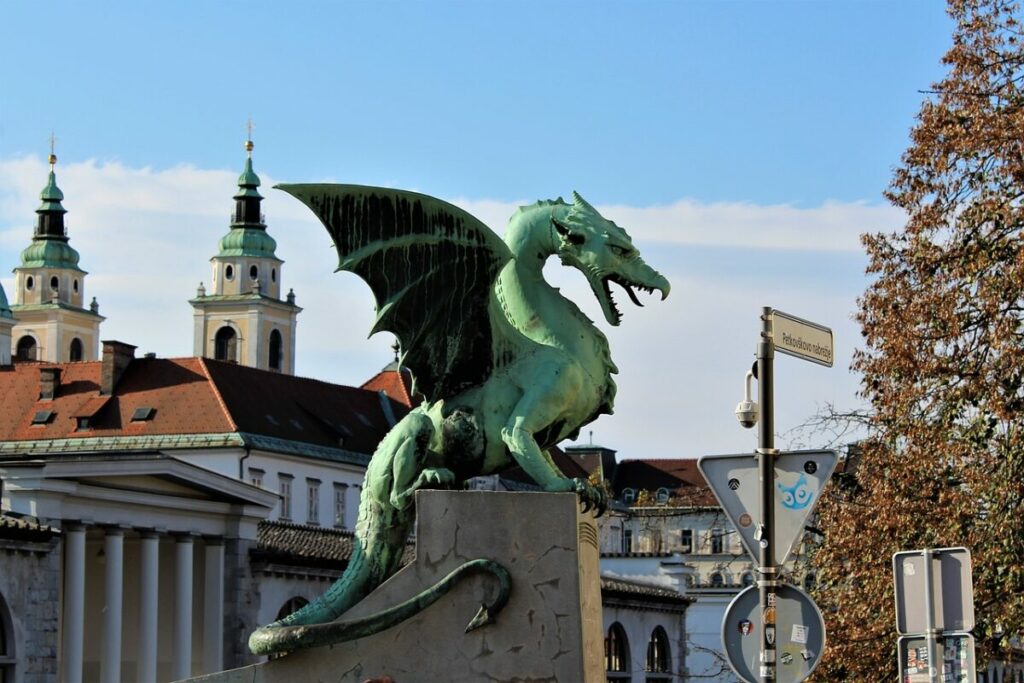 If you've already visited both cities, you may prefer one over the other. If not, don't worry. In this article, we'll analyse some of the most important aspects you look for in a city break to give a definitive answer to this question. Which is the best city: Ljubljana or Zagreb?
Overview of Zagreb
Zagreb is in the northwest of Croatia, the capital and biggest city in the country. It is the country's main transport hub and has connections to the coast and islands.
That's not all – you can also get to Mount Medvednica easily – where there's great winter sports! Zagreb boasts an exciting arts and culture scene too. It's home to the Croatian National Theatre, a number of galleries, and the quirky Museum of Broken Relationships.
Overview of Ljubljana
Ljubljana is the capital and the biggest city of Slovenia. It's a picturesque city, centered around the banks of the Ljubljanica River, with the medieval castle visible from pretty much anywhere.
Slovenia's cultural hub is home to a number of museums and art galleries. It's also a university town with a large student population and surprisingly laid back for a capital city.
Zagreb vs Ljubljana: Nightlife
Zagreb's best nightlife isn't that easy to find. Unlikely locations and hard to find warehouses are closely guarded secrets among locals. However, make friends with a local and find a thriving party scene that rivals neighbouring capital Belgrade and is said to imitate Berlin. Clubs largely focus on electronic music.
Ljubljana has a great mix of mainstream, genre-specific, and underground clubs. Partying is reserved for the weekend in Ljubljana and a great place to go is Metelkova. Not just a club, it's an independent art space and a music venue with gigs and DJ sets until the early hours of the morning. Thanks to more options and a wilder scene, Zagreb wins!
Verdict: Zagreb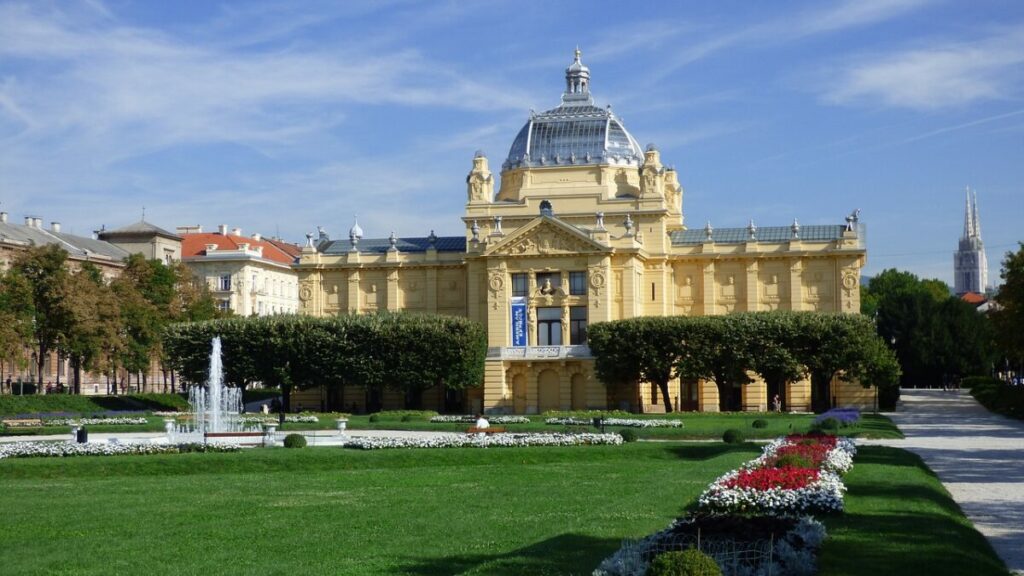 Zagreb vs Ljubljana: Sightseeing
Ljubljana's attractions are centred around the Ljubljanica River and are located quite close together. The Dragon Bridge and Tromostovje (Triple Bridge) span the river, while Ljubljana Castle looms over the historic centre. Tivoli City Park is a lovely place for a wander when you went to get out of the hustle and bustle of the city.
Zagreb Cathedral is unquestionably the most famous landmark of the city, towering above the buildings that surround it. The top museum is the bizarre Museum of Broken Relationships, but it doesn't offer quite as much as Ljubljana.
Verdict: Ljubljana
Zagreb vs Ljubljana: Old Town
The Upper Town is historic Zagreb at its finest. You can reach it either by funicular or a walk up some steep stairs – it's up to you. The charming Upper Town has cobblestone streets lined with bars, and it's home to the beautiful St Mark's Church.
Ljubljana's historic centre is where you'll find lots of cafes, bars, and restaurants along the Ljubljanica River. Don't miss Prešeren Square either, where you can see one of the medieval gates of Ljubljana. Ljubljana wins – just!
Verdict: Ljubljana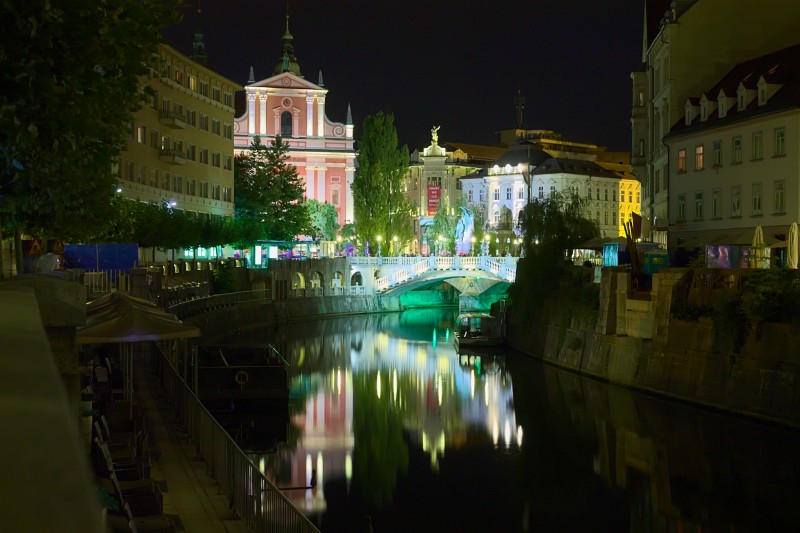 Zagreb vs Ljubljana: Cost of Travel
There's a noticeable difference between capital cities in Western and Eastern Europe. Both Zagreb and Ljubljana are loads cheaper to travel in than London, Paris, and Berlin. Zagreb has an average price of $69 per day, whereas Ljubljana is $77. Both can be done for less if you're on a budget, but Zagreb is the winner.
Verdict: Zagreb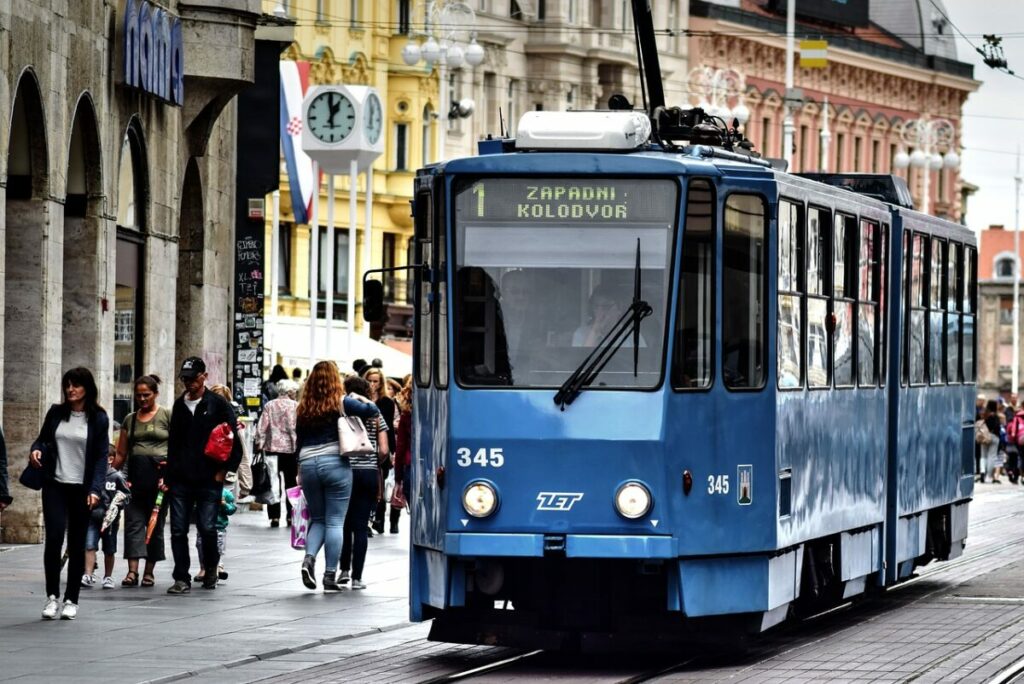 Zagreb vs Ljubljana: Food and Restaurants
Croatian food is a diverse mix, blending Greek and Roman staples with spices and herbs. Slovenian food is a mix of Austrian, Hungarian, Croatian and Italian cuisine. Both cities have a wide range of restaurants where you can try local dishes and international food, so it's a draw!
Verdict: Draw
Zagreb vs Ljubljana: Transportation
Ljubljana only offers a city bus system. There's no subway, but that's because it's quite small. The best way of seeing Ljubljana is by bicycle or on foot. As Zagreb is much bigger, there's a tram there and the service even runs at night. It's the best way to get around the city. As the system in Zagreb is more extensive, it takes the point here.
Verdict: Zagreb
Zagreb vs Ljubljana: Weather
Ljubljana is one of Europe's wettest capitals, and it's known for being foggy and humid. Zagreb also gets a lot of rainfall, but the weather isn't as unpredictable as it is in Ljubljana. Therefore, Zagreb takes the point here!
Verdict: Zagreb
Zagreb vs Ljubljana: Verdict
With a 4-2 victory and 1 draw, Zagreb is the winner!
Verdict: Zagreb
Hotels in Zagreb
Hotel Jadran – a reasonably priced hotel in one of the best areas to stay in Zagreb, at a relatively short walk to the Ban Jelacic Square.
Hotel Jagerhorn – The Ilicia street is one of the most prestigious in Zagreb, and the location of the Hotel Jagerhorn. It is one of he most traditional hotels in Zagreb.
Hotels in Ljubljana
Hotel Emonec – One of the best reasonably priced hotels in Ljubljana, steps away to the Triple Bridge, one of the most beautiful locations of the city.
Hostel Vrba – A good budget option with shared kitchen in Ljubljana.
Other Resources for travelling in Zagreb and Ljubljana
If you traveling in Central Europe you might want to check some of our other guides to this romantic European destination. Check the best places to stay in Zagreb and our guide to where to stay in Ljubljana.
For those considering a longer stay in the country you might want to check our post on the best time to visit Zagreb, and the average and minimum salary in Ljubljana.
Already in Zagreb or Ljubljana? Leave your thoughts and questions in the comment box below.