The best places to stay in Bucharest are explained in this post, about one of the most affordable capitals of the European Union
If you want to know what are the best areas to stay in Bucharest, this guide is for you. Bucharest is one of the biggest capitals in Eastern Europe, being divided in many districts. For that reason, choosing a great area is ideal for a nice trip.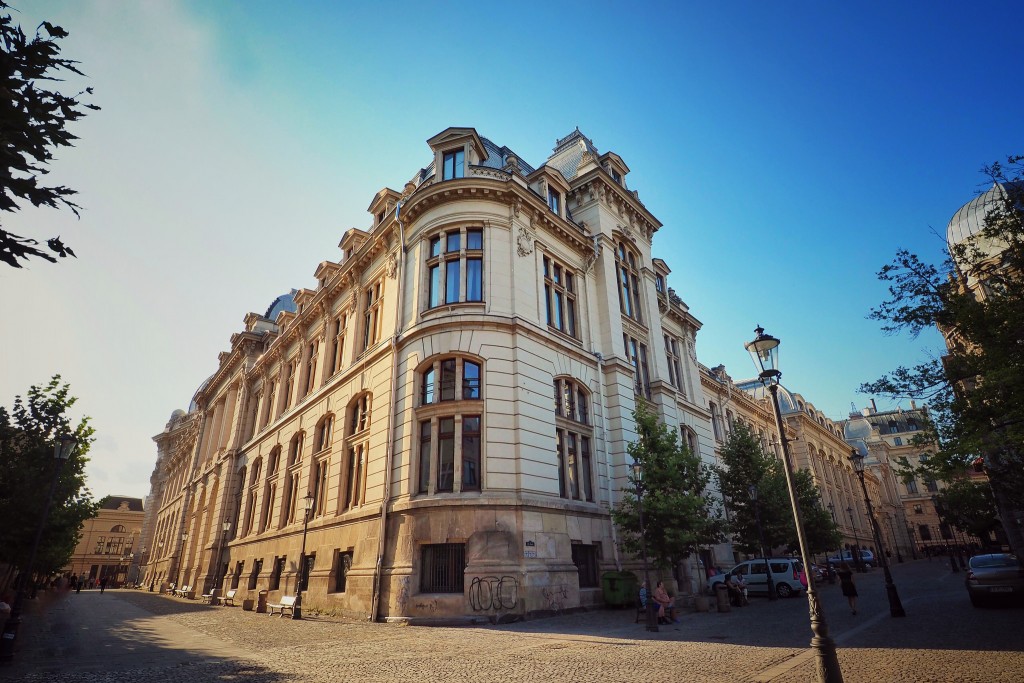 Bucharest is the capital of Romania and a fusion between old and modern Europe. The city is famous for its night life and cosmopolitan lifestyle. Below we have valuable tips to enjoy your trip to Bucharest, one of the most interesting Eastern European cities to the fullest.
Tourism in Bucharest: Overview
Bucharest was founded in 1459 and in 1862 it became the capital of Romania. It's a vibrant place that hides beautiful sights behind its old communist buildings and interwar mansions. Its streets are rather busy, therefore cycling and public transportation are the best option to move around the city.
There many attractions in the city center area and you will surely enjoy its inexpensive pubs and clubs. Regardless of your budget, entertainment is varied and widely available.
Despite some misconceptions and stereotypes, Bucharest and most of Romania are pretty safe. Bucharest is great place if you are doing an Eastern European tour and is famous for the Palace of the Parliament, one of the biggest buildings in the world.
Best Places to Stay in Bucharest, Romania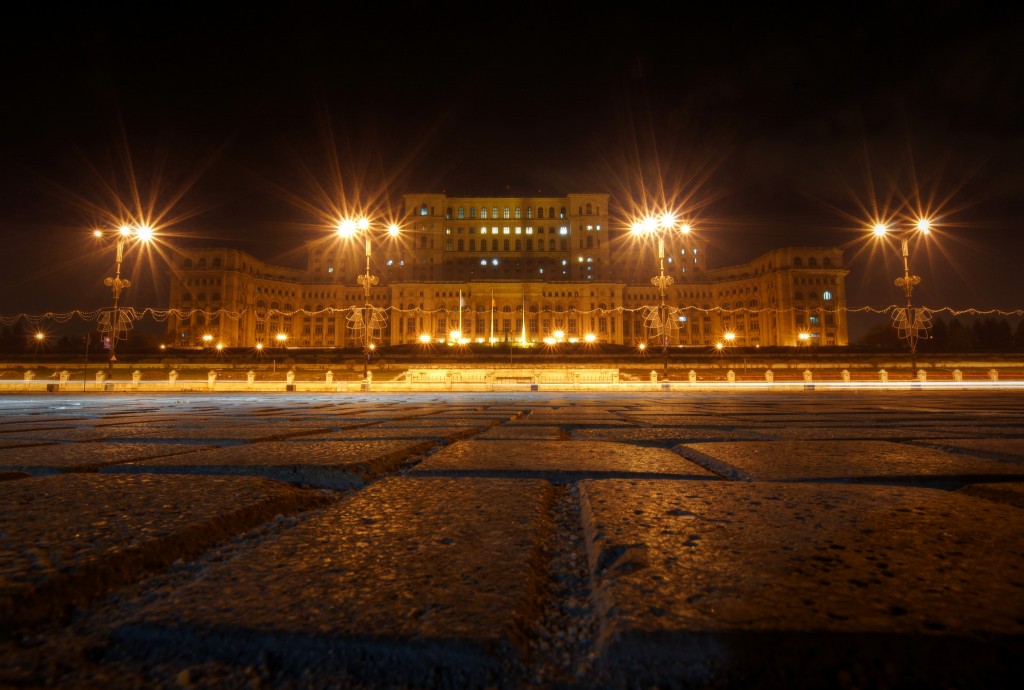 Bucharest is divided in sectors, however, each one of these sectors are quite big, and so is the city itself. The sectors 3, 1 and 5 have pretty central areas, but ideally, make sure your accommodation is as close to the center as possible. Below we will analyze the Old Town and the area around the Uniri Square, which are some of the best places to stay in Bucharest.
Old Town (Centrul Vechi)
One of the best places to stay in Bucharest is the Old Town (Centrul Vechi). It offers the most options in terms of accommodations, and also gather the best restaurants and nightlife options.
In the old town of Bucharest you can enjoy the architectural styles which have survived the Second World War and the Communist Era. This area looks quite different than the rest of Bucharest in terms architecture.
The old town is also the place for eating out and visiting cafes, among the many picturesque in the area, I recommend Caru cu Bere, one of the most traditional restaurants in Romania.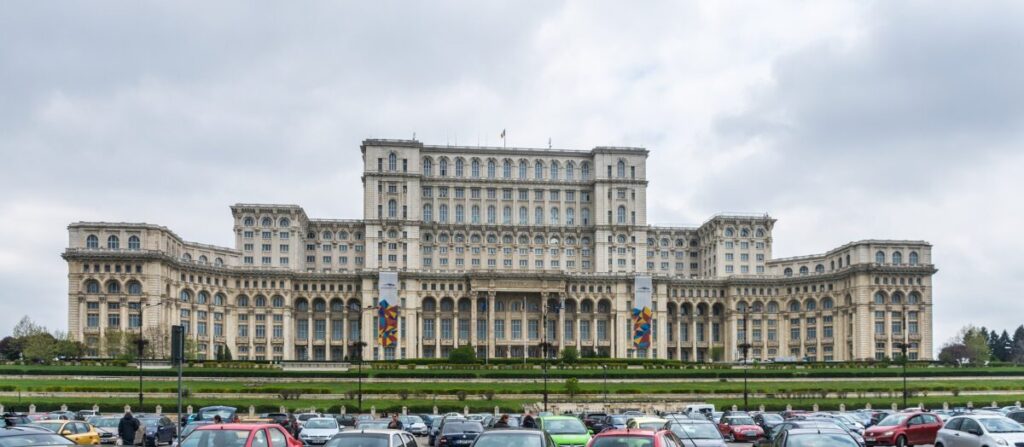 Unirii Square
South of the old town, but yet close to it you have he Unirii Square (Piața Unirii). This square is also extremely central, and has a big shopping mall with famous brands that you will normally find in any big city in Western Europe.
The Unirii Square is also where the main metro lines intersect, making of it one of the best areas to stay in Bucharest. If you are staying in other district of the city, you will probably come to the Unirii Square a few times if you are using public transport.
Budget Accommodation Options in Bucharest, Romania
Umbrella Hostel – This cosy hostel has been established in 2012 in a renovated building from the 1920s. It is located at a walking distance from the Piaţa Romană metro station.
Reasonably Priced Accommodations in Bucharest, Romania
Rembrandt Hotel – Close to the iconic Lipscani street, this hotel is a great option to stay at the very heart of the city. You can easily walk around the Old Town from this hotel, staying in a quaint, charming area.
Hotel Cismigiu – A renovated building is the location of this elegant hotel. A great option to stay in Bucharest with refinement and comfort.
Luxury Hotels in Bucharest, Romania
Epoque Hotel – Luxury and comfort are a priority in the Epoque Hotel. This lavish boutique hotel is located in the Sector 1 of Bucharest, at a walking distance to the Izvor underground station.
The Mansion Boutique Hotel – Another luxury option to stay in the Romanian capital for exigent guests.
Cost of Travel in Bucharest
Bucharest remains overall quite cheap even when compared to other Eastern European capitals. If you are looking for lively destination on a limited budget, 150 to 300 dollars should be enough for a city break. Overall costs for activities, eating and entertainment is affordable. A budget under 60 euros per day, should be more than enough for a couple (excluding accommodation costs).
Public transportation is cheap and incredibly well organized. Most tourist attractions are accessible by metro and a day ticket costs roughly 4 euros.
The Bucharest Airport is very well connect to most major European cities. Low cost airlines like Blue Air and Wizz Air offer cheap tickets year round at affordable rates to Romania.
Best Months to Visit Romania
Bucharest is geographically located in the continental tempered weather axis, with a rather pleasant climate most of the time. Spring or autumn are generally warm and pleasant. The city offers many events and cultural festivals in the months of April, May and September.
Late august offers a number of concerts and art exhibitions near the city center. September is a month of celebration in Bucharest, where hundreds of street artists play different shows for locals and tourists alike.
Other Resources for Traveling in Romania
If you are visiting Romaniasoon you may want to check some of our other content to the country and nearby European countries. Click here to read about the average and minimum salary in Bucharest and the cost of living in Romania's capital.
You can also read our post on how to travel from Budapest to Cluj-Napoca. Finally, you can read our post on best places tos tay in Brasov.
Have you already visited Germany or planning to do it in the near future? Leave your thoughts and questions in the comment box below.